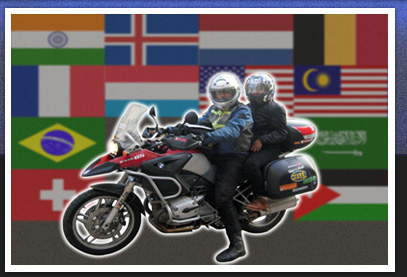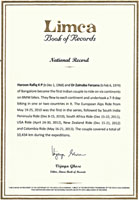 Haroon & Farzana in the 2014 Limca Book of Indian Records


This site brings to you Haroon's infinite passion for biking and this Indian husband-wife duo's shared love for motorcycle touring in different parts of our large & lovely planet that symbolizes the famous biker saying "Four wheels move the body, two wheels move the soul".
Haroon & Farzana, who hail from Bangalore in India, are not your typical 100,000 mile munching round-the-world mud covered endurance style biking nomads (who they immensely respect & admire), but they are just two humble souls exploring the world on two-wheels, little at a time, within their limited resources & capabilities. And indeed the ride continues....!

Article in Bike India
Article in Vanitha
Article in Arab News
VIDEOS
Video summary of our Japan ride
Video summary of our Iceland ride
Video summary of our Malaysia ride
Our talk at the Motorcycle Travelers Meet (MTM-2015) near Bangalore, India

They were featured in 'Kaleidoscope' program of INDIAVISION -TV, Kerala, India in Malayalam language