A brief video summary of the Colombian ride

Over the past few years, having ridden thru a small but wonderful collection of some of the best motorcycling routes on the globe and cherished the experiences of riding thru various countries, most of which belonged to the 'developed world', our search this time was for something that was off the beaten track for us Indians. Ofcourse, the ride still had to be in a location that was relatively safe, scenic and met our individual requirements. Nothing fit the bill better than the glorious continent of South America. But we had a slight problem- Even on a fine sunny day, our best available knowledge of Spanish was limited to 'We don't speak Spanish, do you speak English??'. While, Argentina & Brazil were too large with distances far-far apart for our week long ride, so we had to zero into a relatively smaller country and the final shortlist consisted of Equador, Peru or Colombia. While Equador & Peru are great places for a ride, for us they had some shortfalls to do a circular loop trip given our limited time schedule, Colombia seemed the best option and so...Colombia it is.

Back in college, I had read that Colombia was renowned for the two best Cs... Coffee & Cocaine! I also vividly remember reading a news article on the famed drug lord Pablo Escobar, his lavish lifestyle and how his reign of terror & intimidation ended with him being finally 'put down'. Besides, a random mention of Colombia anywhere brings words like drug cartel, kidnapping, assassinations, crime etc and if you read any of the US travel advisories, it best suggests not to travel anywhere outside the US of A... So then began our own research on how this South American country would be like. The google pics were all too inviting, the reviews were mixed but generally positive, and the lack of english speaking people was a concern, but we just decided, Colombia aquí llegamos!

Thru our queries on advrider we got a general idea about things in Colombia, while Mike at Motolombia, where we rented our motorbike (www.motolombia.com), gave us all the information we needed on the route, places, costs and other local details. Although Mike specializes in very well organized guided motorbike group tours in Colombia, however, since we only rented the bike from him, his tips were of immense help for our self-guided trip. The remaining googling work was as usual conveniently dumped on my wonderful wife…lazy me!

In preparation, when I called the Colombian Embassy in New Delhi to get the visa requirements, they were reading out the list when I interrupted saying 'we are doing a motorcycle trip in Colombia'…the phone went silent for a while and then the person asked can you repeat! I said we are riding a motorcycle thru Colombia. I think he found that very amusing or crazy (or probably both) and told me go ahead and send the passports and he will issue it immediately. And indeed the wonderful gentleman did it the same day. But then came the next challenge from our own country- Indians travelling to parts of Africa & South America must have a proof of Yellow fever inoculation before travel, failing which we have to spend 10 days in quarantine upon our return from those countries!! Well the inoculation procedure is simple, but the only problem is that they ran out of the Yellow Fever vaccine 3 months ago and have no clue when the next stock is expected!! So I decide we shall take it Saudi Arabia, where I work...sorry they are out of stock here for past 2 months! OK, by coincidence we have a wedding to attend in Dubai, where we learn they have 'adequate' stocks. All seems good, but when we arrive there we learnt that Dubai residents pay a mere US$ 5 per injection, but for visitors like us to Dubai, when the Burj Khalifa is still the tallest building in the world, the vaccine is a whooping US$ 95 per injection!!! Damn. My Indian instinct of "no discounts?" instantly kicks in, but all in vain. I cough up US$ 190 and we both get our shots and the all important certificate that is valid for a good 10 years.

Our ride started and ended in Bogota. And oh, we didn't find any 'Learn Spanish in 7 days course' so gave up on that and instead bought a cell phone package with internet (so that Ms. Google Translate is available on call 24/7). NO, Colombia is not as dangerous as it used to be once…..things have drastically changed for the good since 2010 and like they now say "the only danger in Colombia is wanting to stay back". There are friendly police & soldiers everywhere to ensure safety & security. Ofcourse, there are tiny pockets in any city or town that are considered dangerous (like any other country in the world), but just take the locals' advice on the larger safer parts and use a good measure of your own common-sense. As for the rebel fighters, I understand they have been largely subdued and unless you do something spectacularly stupid deep in the forest, you are not going to make contact with them either. The people are very warm and friendly but probably we could have had an even better time if we could have conversed in a few sentences of Spanish. The women there carry themselves very well, some of them rather 'too well'! The wide food variety is awesome and tasty, while the untamed natural beauty of the place is absolutely fascinating.

An indication of the route map of our complete ride in Colombia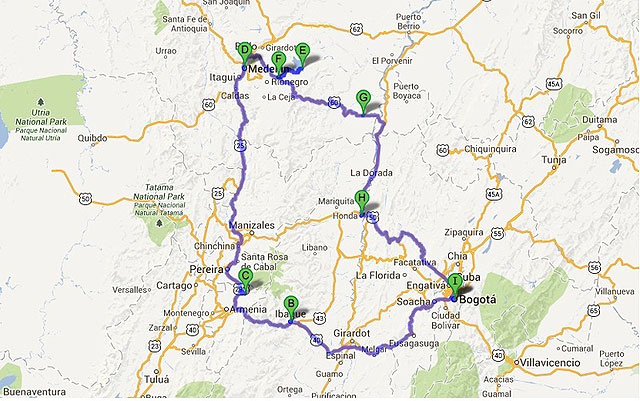 Arrival into Bogota

With a really long flt & crossing many time zones/continents from Bangalore to Heathrow to Miami to Bogota (oooooff), both of us land into Bogota on a cloudy afternoon. We have everything from jetlag to hunger to exhaustion to…you name it. But seeing the chaotic traffic from our airport taxi, I know the actual ride is not going to be a walk in the park. We check-into the B3 Virrey Hotel in the heart of the city.

Departing from our home city- Bangalore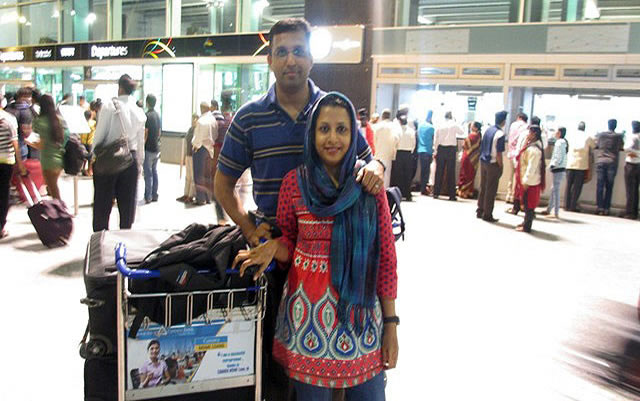 Midway arriving at Miami Intl Airport for a break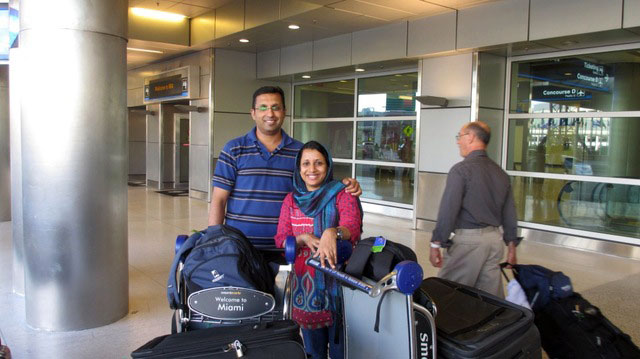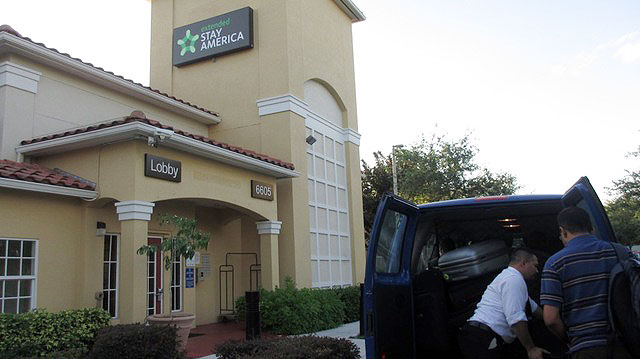 Finally arriving into El Dorado International Airport in Bogota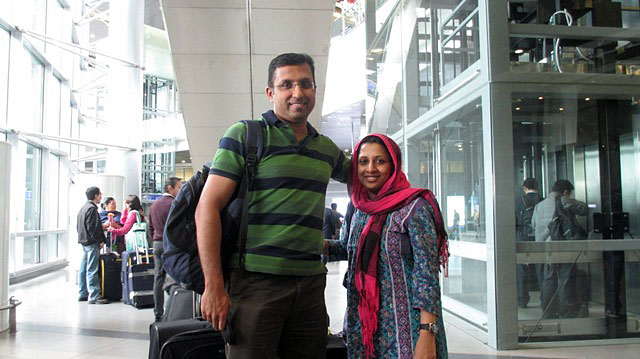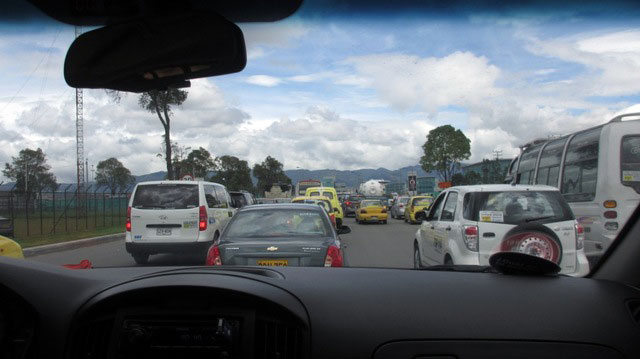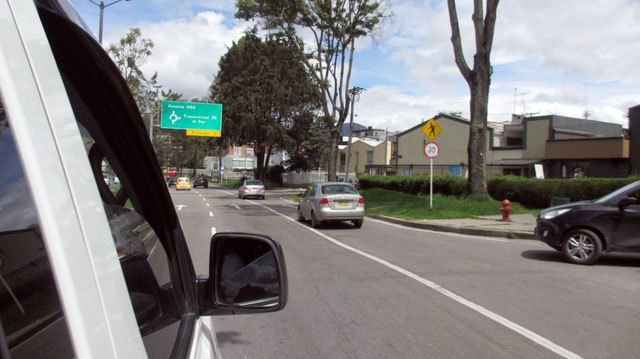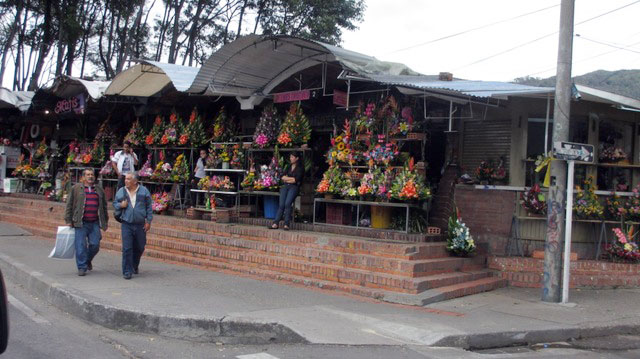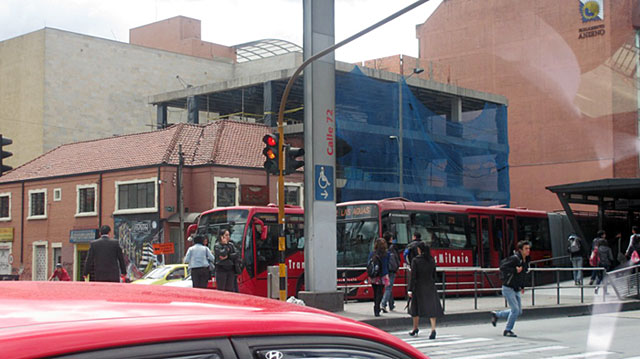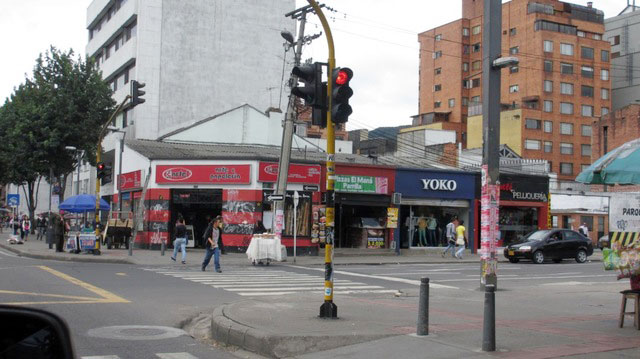 Wow, that's a familiar marque from India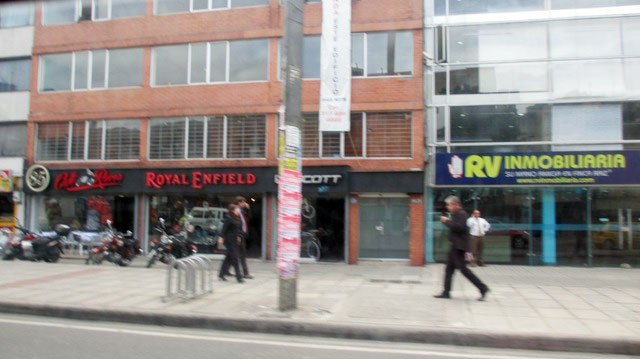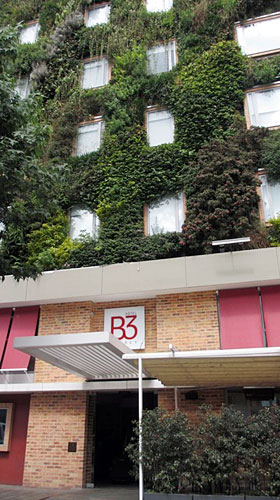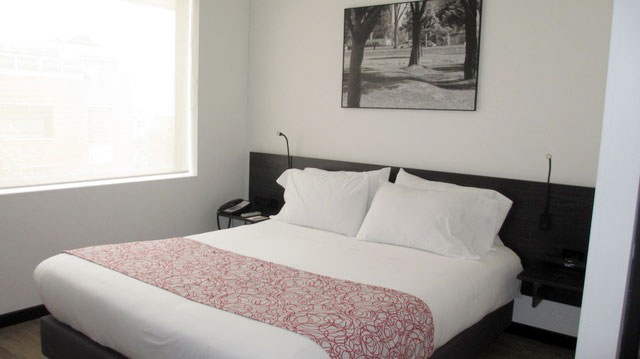 After a quick wash, we walk to the Centro 93 mall where we settle for lunch. The Spanish adventure starts from here! The menu is in Spanish, the waitress speaks no English and we are hungry. Luckily the manager speaks some English and we solve the first obstacle course and order our lunch which also consists of exotic local fruit juices Mora, Guanabana etc…….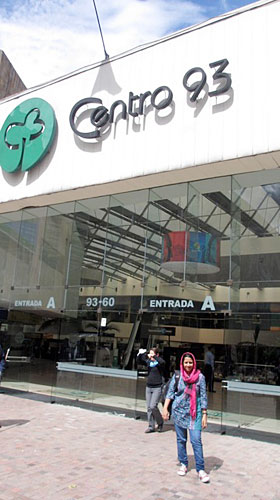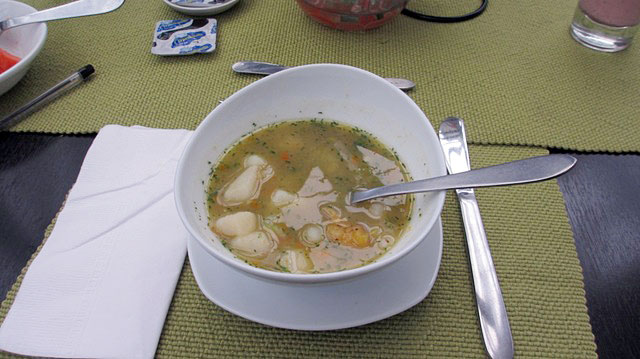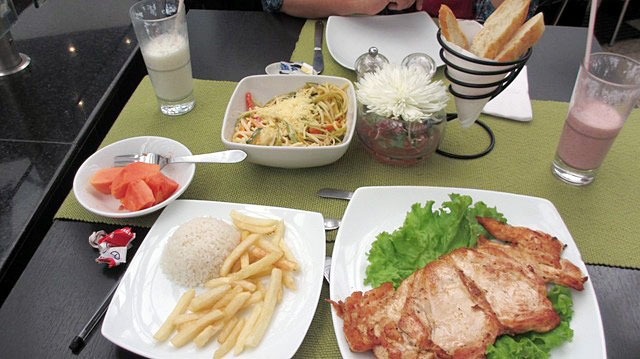 We then go to buy a sim card for our mobile but with only knowledge of counting 1-10 in Spanish, here we are 2 english speaking Indians standing at the kiosk trying to explain we want a sim with internet package to the owner & salesgirl who I must admit speak very very fluent Spanish only! I used to be good with miming & mimicry in college, but all my theatrical prowess just doesn't seem to make a cut here. Then I take the final lifeline option of 'Phone a friend'…and the only friend I have now in Colombia is Mike from Motolombia far away in another city of Cali. He explains on the phone to them and finally when I see the smile on the salesgirls face I guess all is well and we have a fully functional Colombian cell number. BTW, I was impressed with the cell services as the net connection was working without interruption all thru our trip deep inside the rural country, on mountains, in the woods etc. Later in the afternoon, we take a gondola ride up to the nearby mountain Monseratte which is a small pilgrim destination with a 17th century church and also houses cafeteria, restaurant, souvenir shops etc. From the summit we take in the spectacular views of Bogota city that is spread far & wide into the horizon.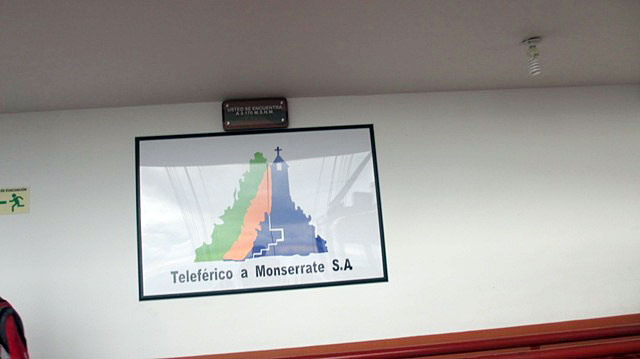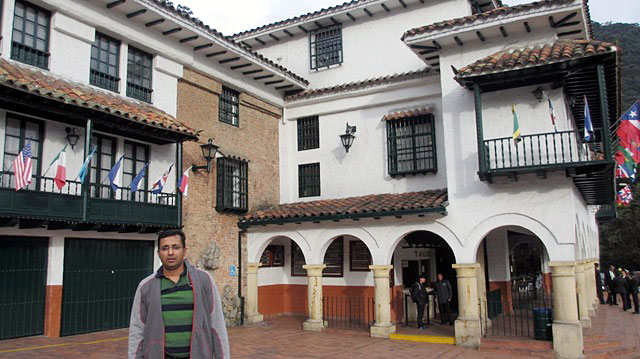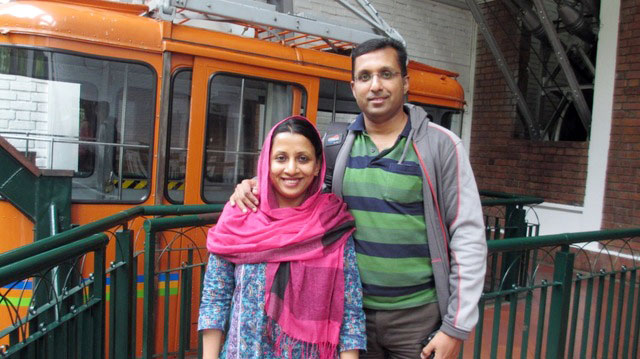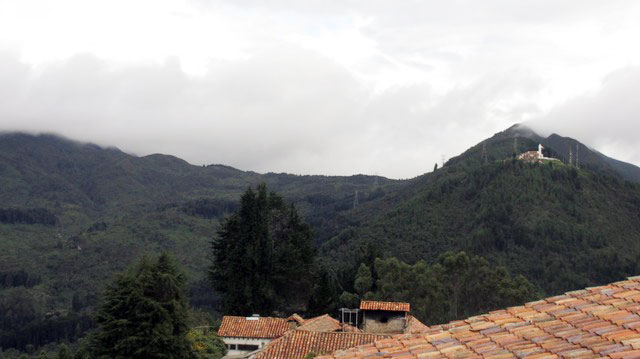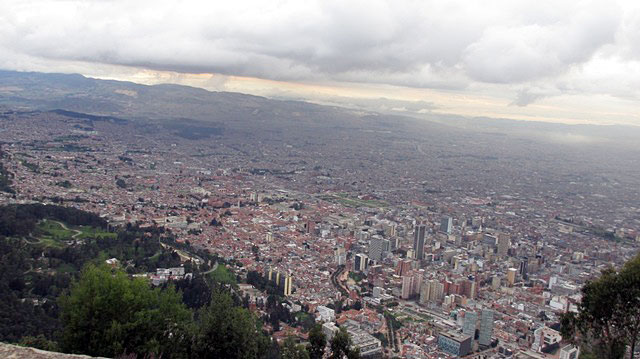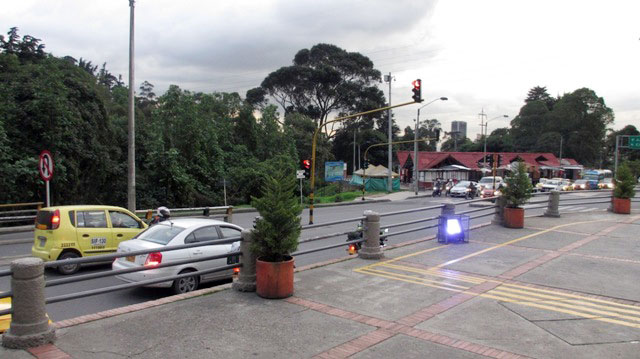 We take the gondola ride back and walk around the streets of Bogota and also taste their favorite snack found at many street corners- Arequipe (caramelized goat milk) sandwiched between two rice paper wafers.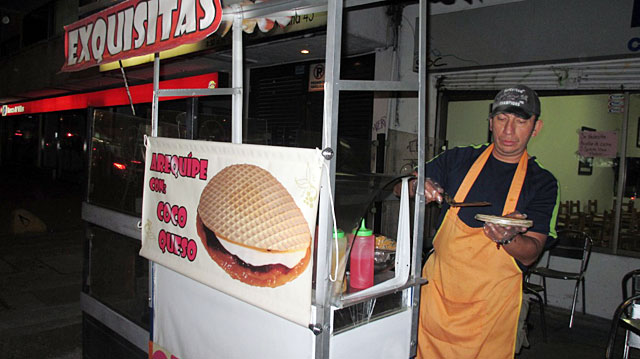 I think it was her fourth attempt explaining the snack to me……in Spanish ofcourse!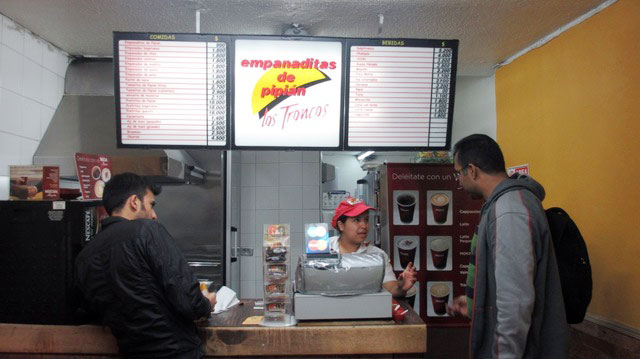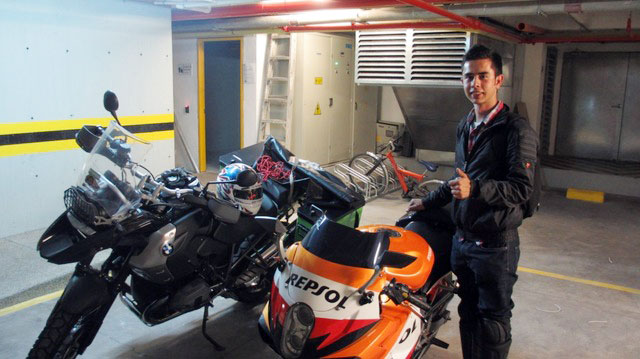 Later in the evening, Mike's rep in Bogota, Juan (pictured above) drops off the black BMW R1200GS bike together with the sidecases, liner bags and also 2 reflective vests with the bike's plate number imprinted on it. Seems it is a statutory requirement in Colombia for the plate number to be displayed on the back of your jacket or helmet. We have an early dinner and hit the bed.