My Scale model Collection and Display Stand

My dedicated scale model display stand had been on the drawing board for a while, but work/family commitments just took precedence and this was in the back-burner. My collection had continued to grow (and hope it still goes on!) & bikes piled up in the bedroom. My wife first thought it's just the child in me, but later realized this was a much more serious infection without a treatment, so she decided, "what cannot be cured, has to be endured"! Anyway, she is now happy to see it, but has requested a footprint limit for the display in the living room due to the limited space. Ofcourse, my kids are generally not destructive, but they fully know what this means to me and don't bother to fool around with it. For me, merely buying & putting models on a shelf did not suffice & therefore wanted to add some zing to it. Hence I thought of the different themes that I could execute with my limited creative capabilities & resources.

Theme-1: Being a BMW affectionado, my theme had to have a dedicated place for BMW. But since I had some more of the European beauties- Triumphs & Ducatis, I decided a European bike showroom from my imagination would be good.
Theme-2: There were some cruiser bikes (including the prized possession of the scale model of the 'Jet bike' made by Orange County Choppers), so I figured the best theme would be outside a local pub with some 'bikers with attitude'!
Theme-3: Lastly, there was an assortment of many sport bikes, nakeds, sport-tourers & tourers, so then I decided the Deals Gap would be a good background (as many of you would know this actual place in US is a sports bikers paradise with 318 curves in 11 miles- called the dragon).
Theme-4: The extreme bottom section is basically bike magazine covers color-copied, laminated & stuck. OK, these are from some older magazines since I took them from my old display stand made in 2003.

Coming to the display stand itself, Yes, the new stand did cost me some money. I designed the basic frame and had it fabricated at a workshop under my supervision (thats the only thing outsourced, otherwise, this is a 100% single handed job by myself without any help from others including photos with a crappy camera & worser tripod!). I then bought sheets of transparent & opaque Plexiglass (Boy, they are expensive & they only sell the whole large sheet). With the other tools available at home, I only had to buy a few tit-bits like nuts/bolts/washers, superglue, acrylic paint, double side stickers etc. I had some human figures of the same scale size, but these were Sci-fi figures and hence I had to do a lot of scrubbing and repainting to make them atleast close to a 'biker look'. Then it all BEGAN. Ofcourse, a few breakages, few cuts to fingers etc were all part of the fun, but glad it is finally done. Had to do a lot of work to build the stand, so I have included some pics of that as well. BTW, I hope my scale model collecting does not stop here and I will still continue to collect models!
Hope you enjoy this one-off thing in my biking obsessions...

The drawing board to start with. All material, tools etc ready for action.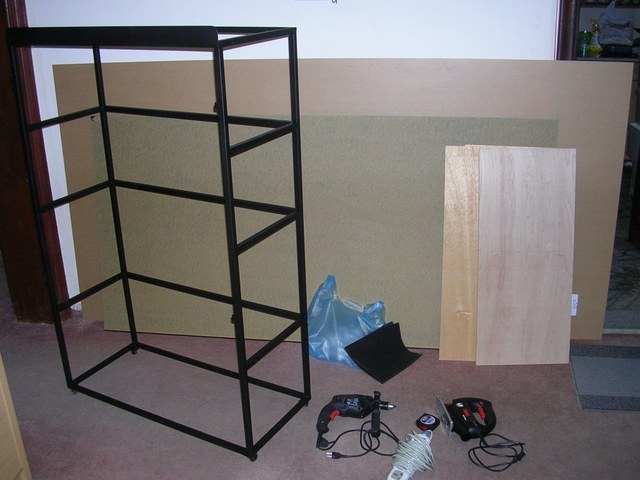 Cutting, drilling and adjustments…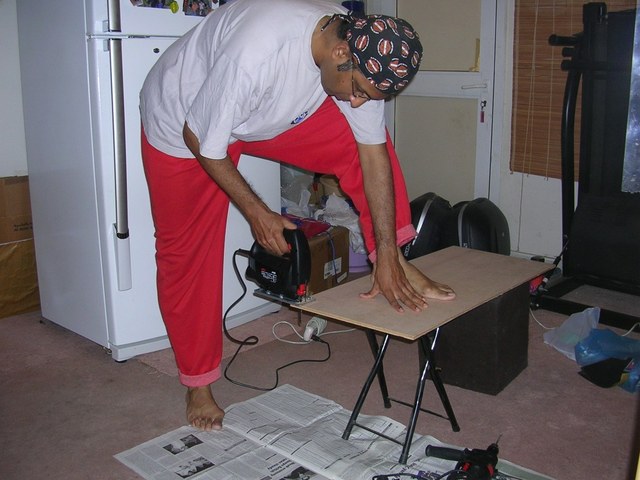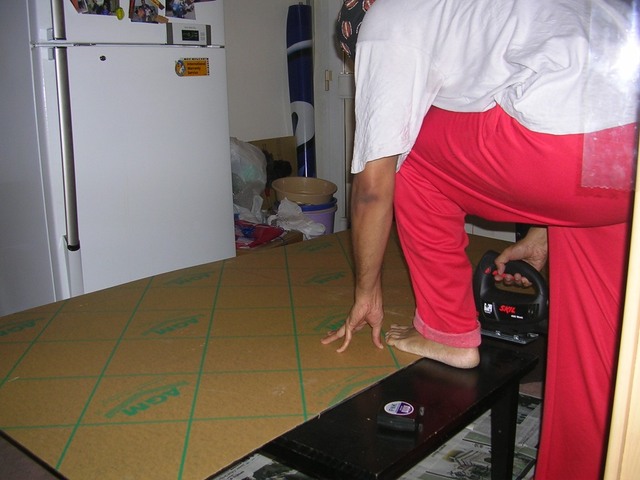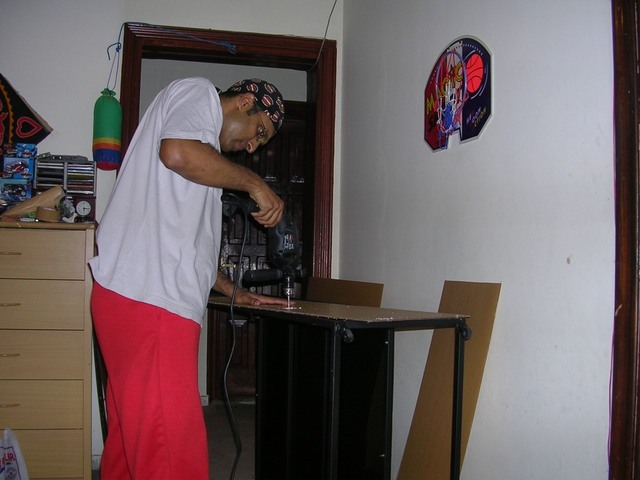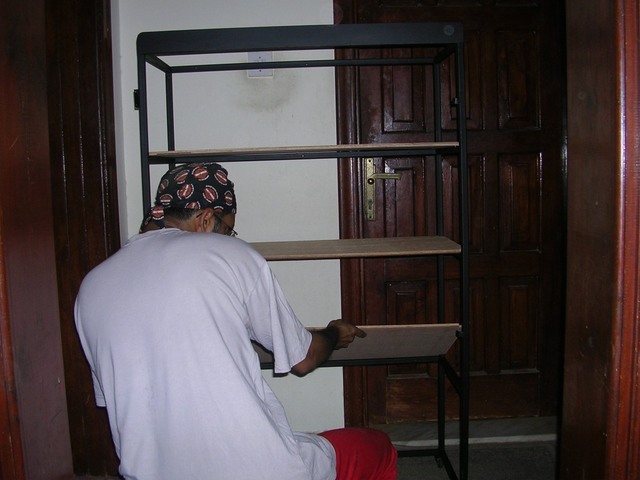 The electrical connections..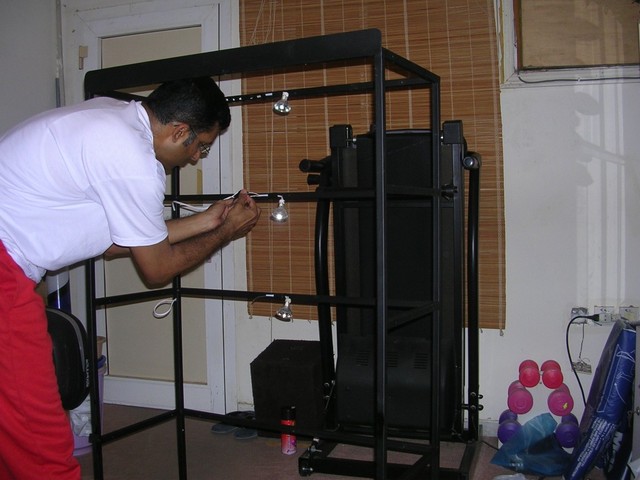 The exhibition begins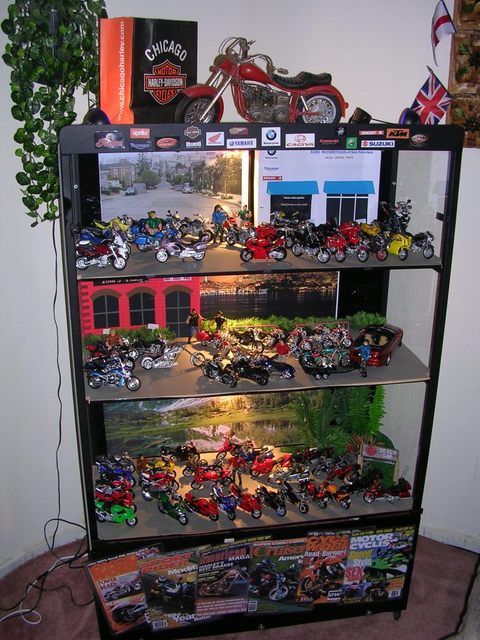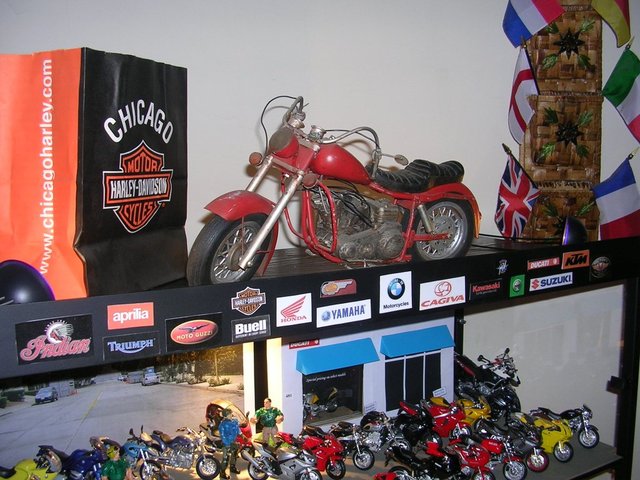 Theme-1 The bike showroom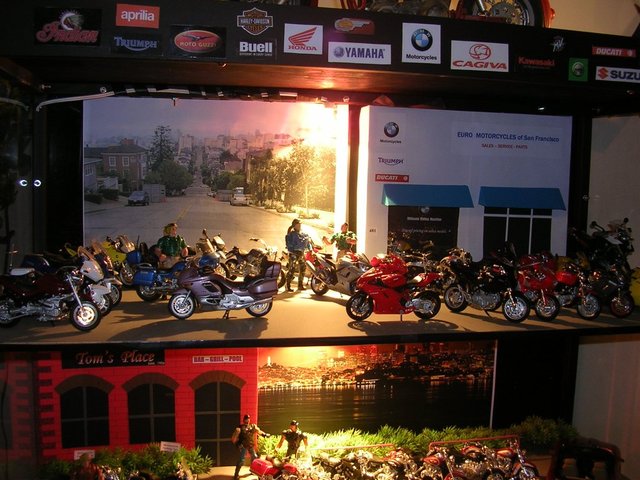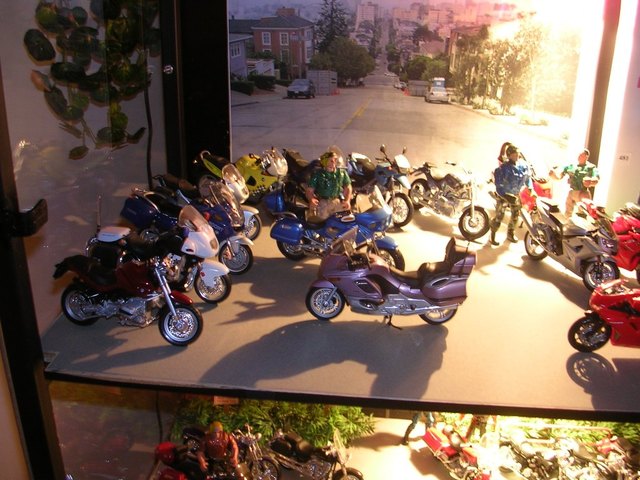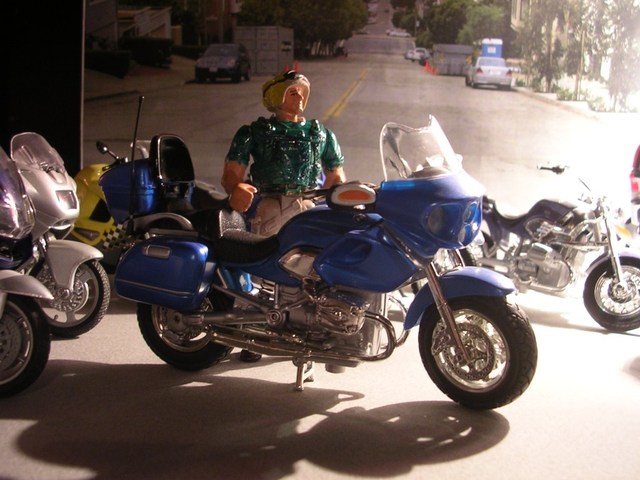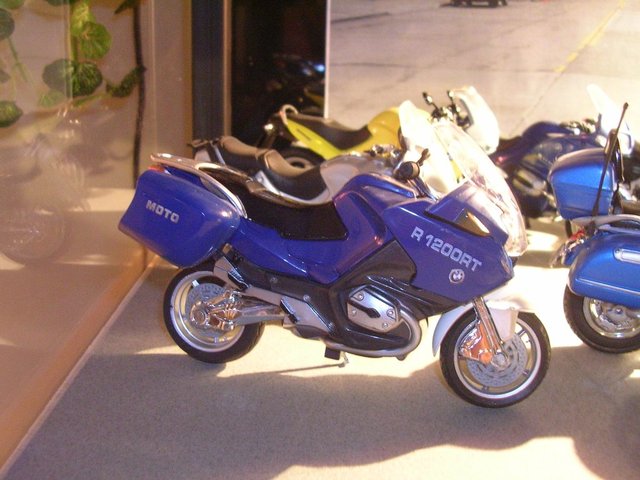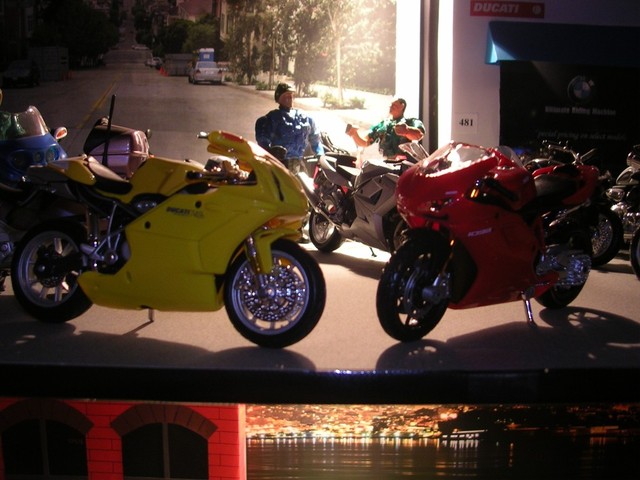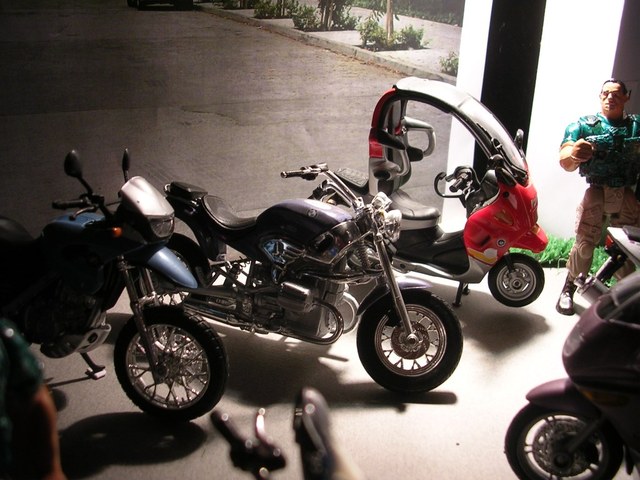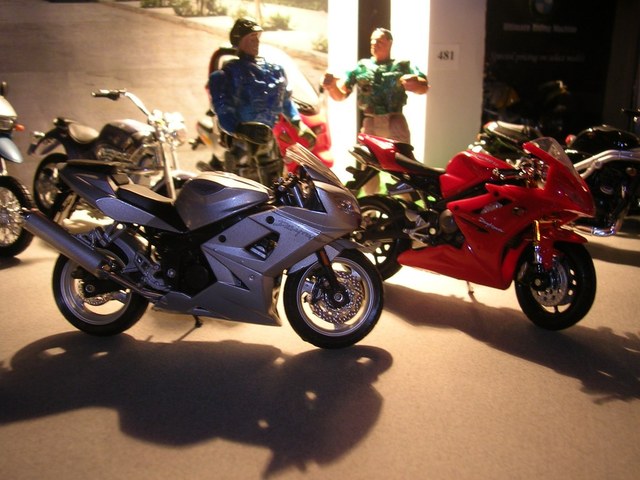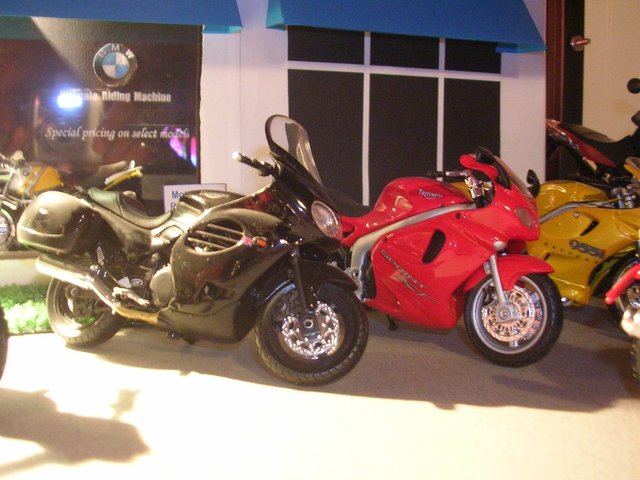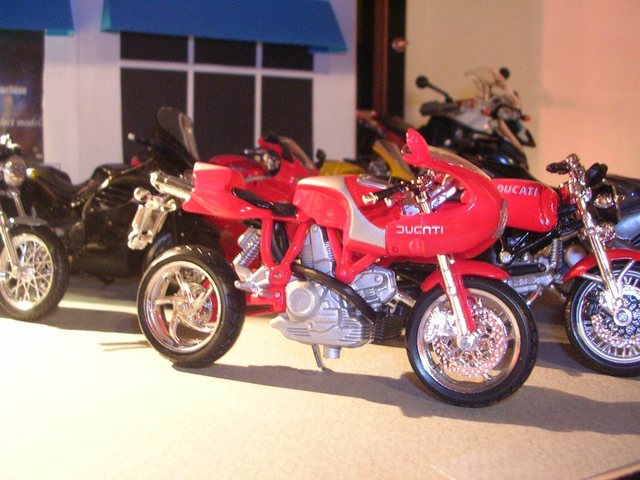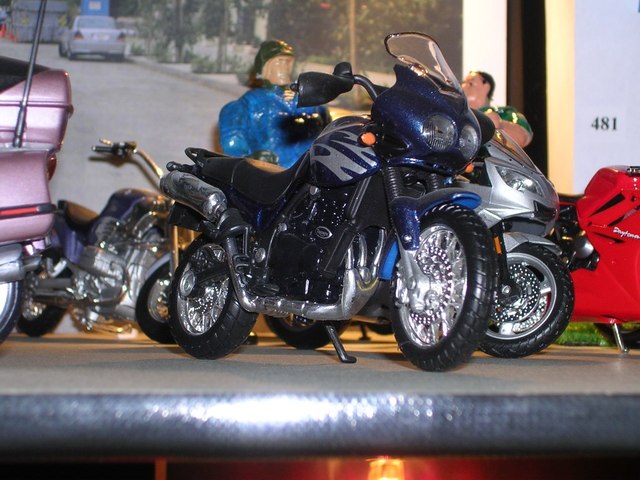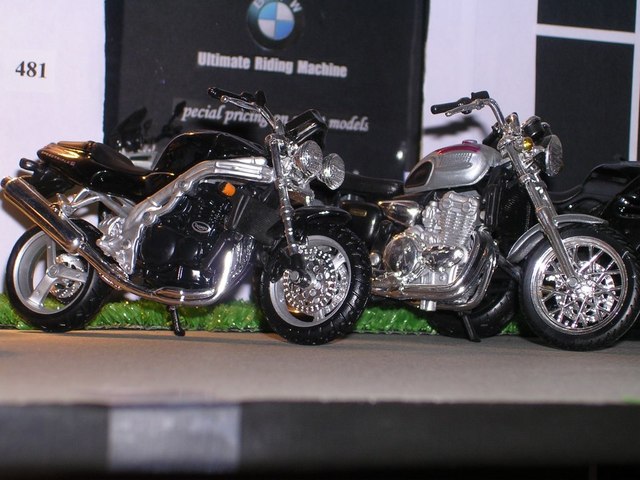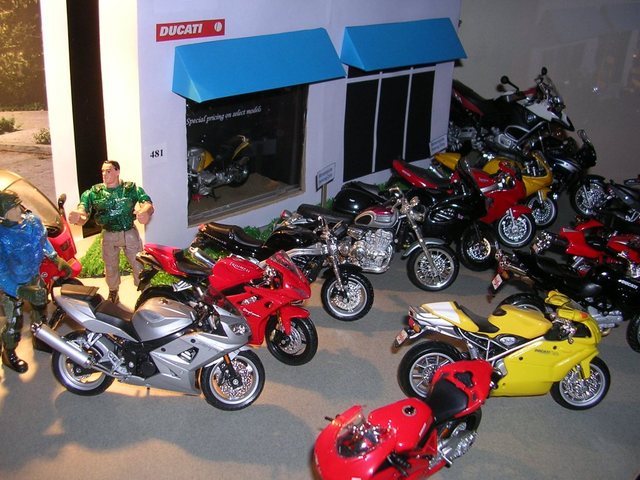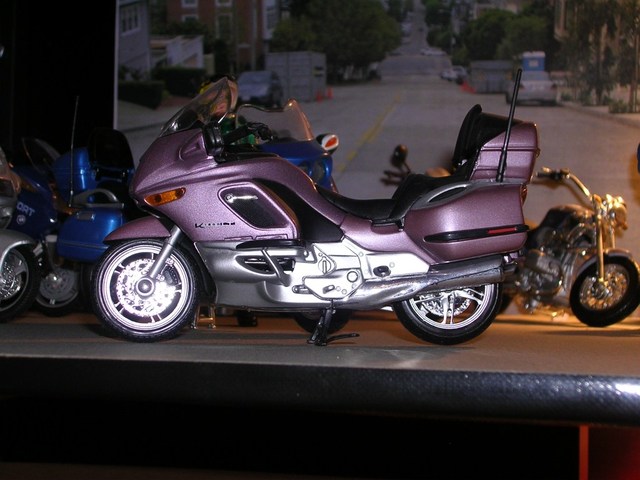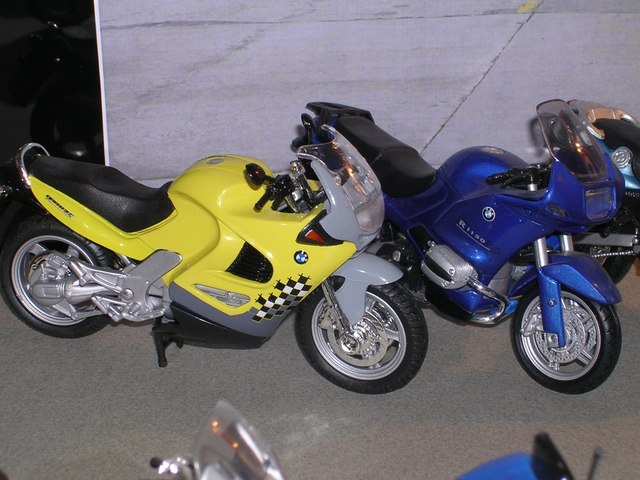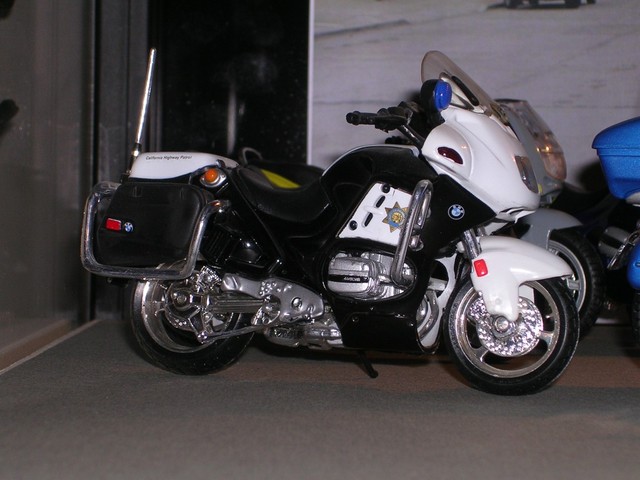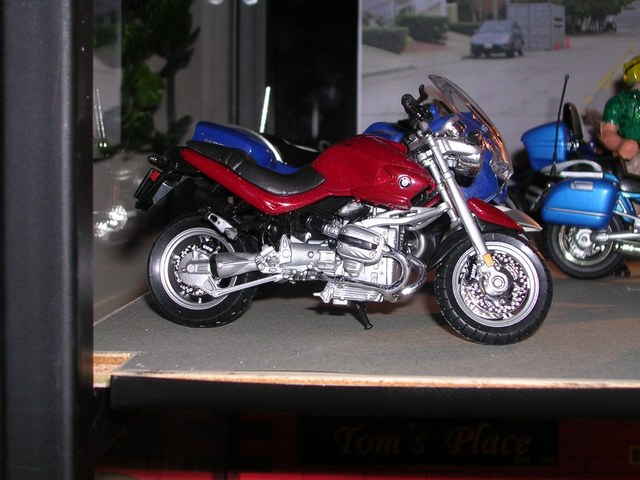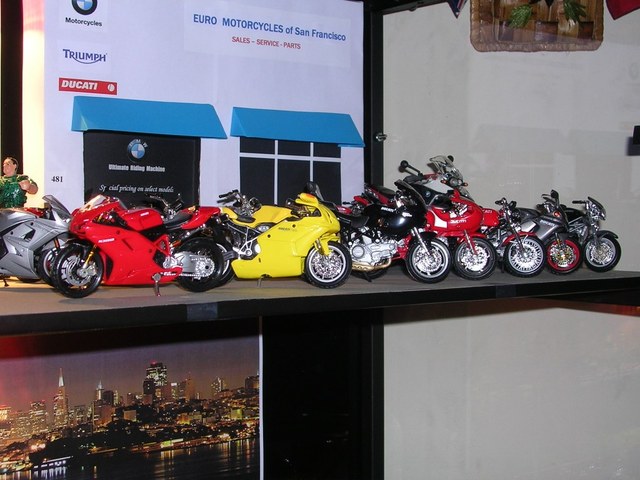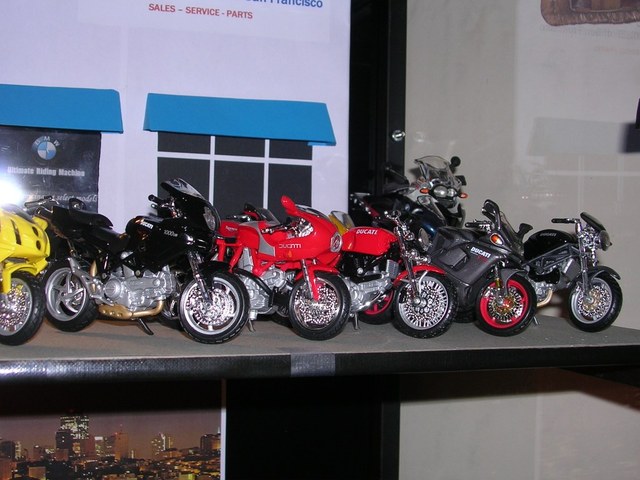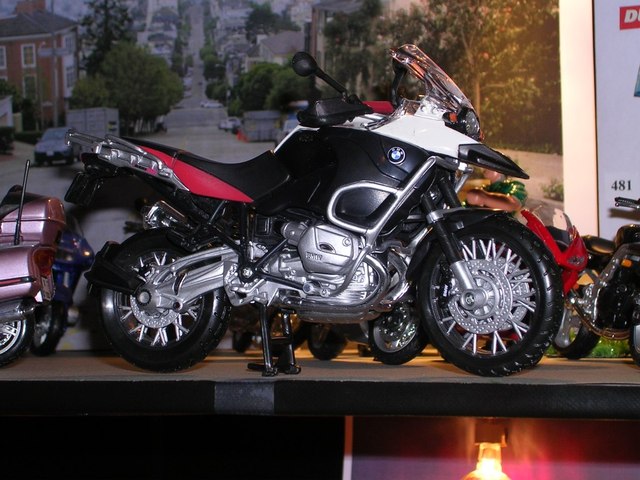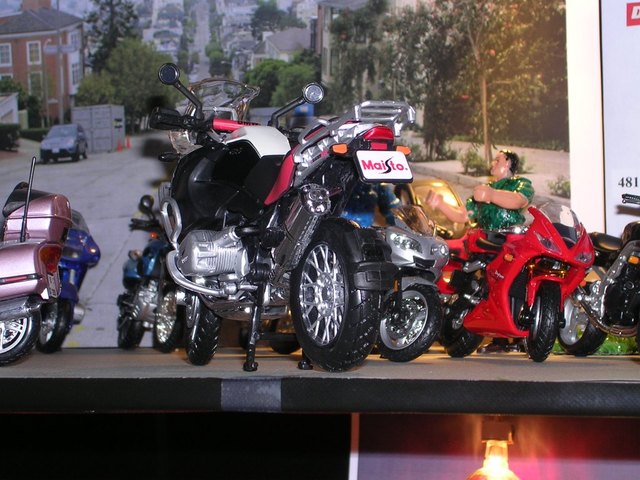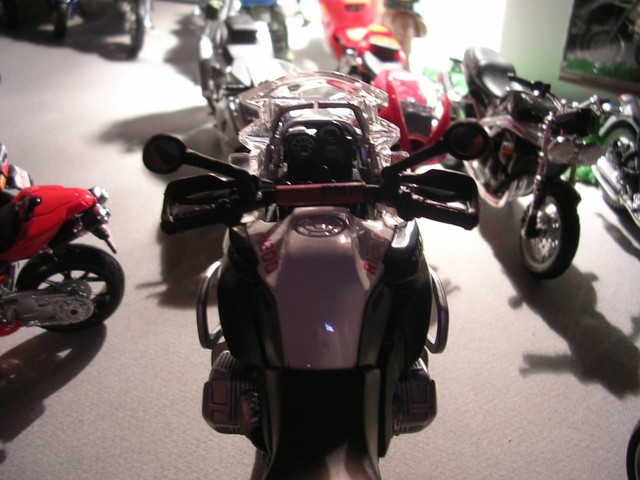 Theme-2 Outside the Pub