Prelude
Although Europe as a continent is a huge conglomeration of many countries with diverse cultures, languages, ethnicities, chequered history and other fascinating aspects, but, in general it is the western(read more advanced) part of the continent that mostly steals the limelight. Whereas, there is an equally captivating & grossly understated part of Europe that covers the Central & Eastern part of the continent, formerly known as the Eastern Block in the erstwhile Communist era or Cold war period. This is a vast part that has had its fair share of imprint on world history as well as other good & bad things the world has seen. However, there was one other wonderful aspect of this part that had been largely left unexplored & untouched– the breathtaking natural beauty of the region. Especially after the Balkan conflict in the 90s, my interest in this whole region grew, which led me to read a lot on the history of these places, the people, the varied cultures & lifestyles in general. Therefore, once myself & wife finished doing bike rides on all the 6 major continents, our next destination pointed towards the Adriatic region. Some more closer research & conversations sealed it to do a ride starting in Slovenia, going thru Croatia, Bosnia & Herzegovina, Montenegro and back to Slovenia with a sidestep along the way to romantic Venice (which was more of an afterthought of my long haired general!).

Sincere acknowledgements
A big thank you goes out to the helpful community at ADVrider who gave us a lot of initial tips & suggestions. Also to the wonderful & friendly staff at Adriatic Mototours in Ljubljana, Slovenia, from where we rented our bike, for all their timely inputs to make the best of our self-guided ride in that part of the world. Lastly thanks to our sweet kids, Adil & Amal, family and friends, who have always been supportive & encouraging of our moto adventures.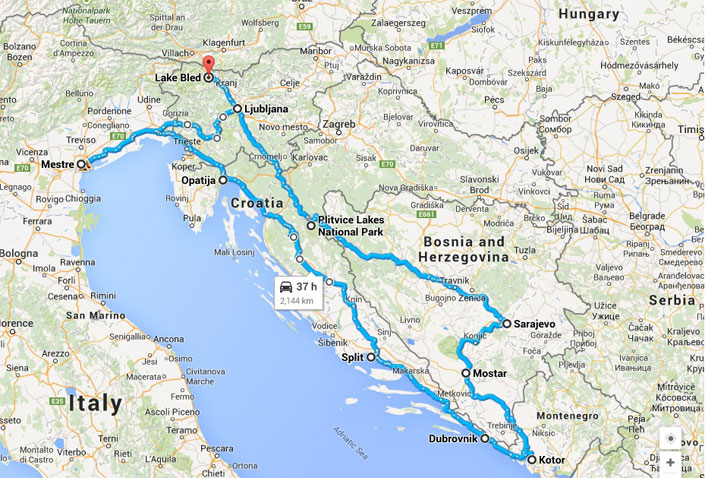 The Journey begins Packing our bags and saying our goodbyes to family in Bangalore, I & wife embark on the Etihad Airways flight thru Abu Dhabi to Munich. Oh a wonderful city and gateway to beautiful Bavaria, that we are familiar with. Like they say the first time is always special, so arriving in Munich brings back the old memories of that cold & rainy day back in 2010 where all the bike touring madness first started on our European Alps ride then (its on our website).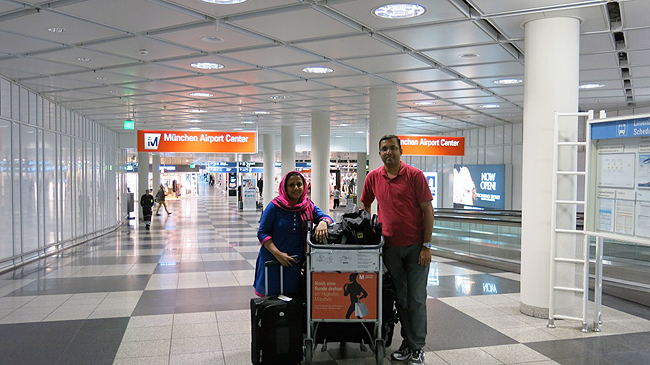 Anyways today is again a rainy day, but a couple of hours later we are on another small plane heading to the capital of Slovenia, Ljubljana. We almost missed that flight when they changed the departure gate at the last moment and probably our grasp of Deutsch was not good enough knowing only 2 words- Guten Morgan or maybe we did not hear the English announcement in the middle of all the Achtung Passagiere! Once on the plane, looking out of the window there is plenty of dark clouds above and the weatherman's forecast was nothing to dance about either, but looking below the vast stretches of green carpeted hills, jagged mountains, streams & woods was enough to cheer us up atleast temporarily, for what was hopefully in store for us over the next 7-10 days.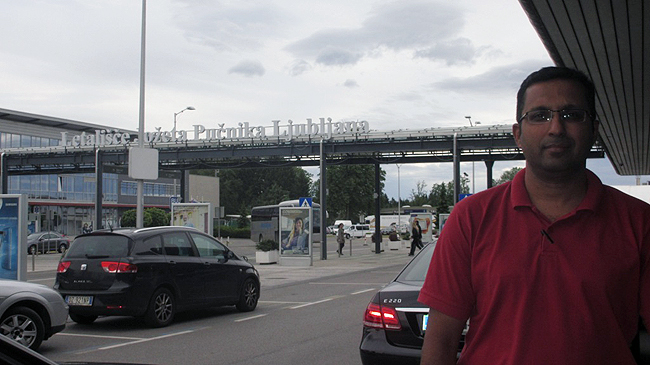 We landed in the city of Ljubljana and head for our B&B that is located bang in the middle of town, close to the old city. Don't worry if you missed hearing 'Old City', you are gonna hear a lot more of it in this report as it became a routine each evening to take our backpack and visit the Old City in most of the cities we travelled thru.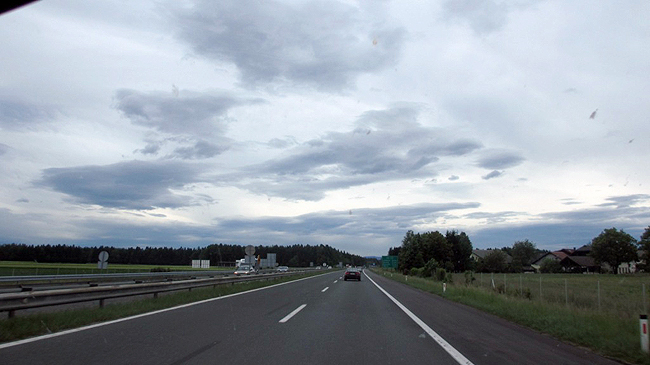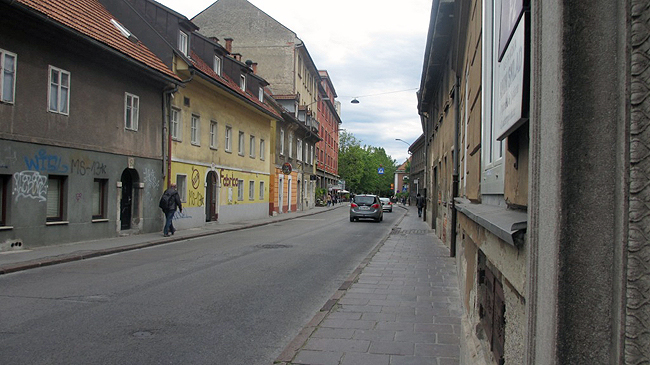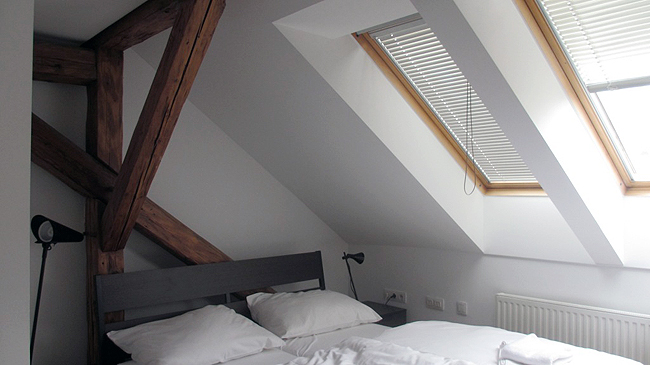 After a quick wash, I go & pick up the bike and drop it off at our B&B. We then stroll around the town center, Old City, riverside walk etc and finish the day with a nice dinner of kebab sandwich and the customary ice cream. You know Europe is always incomplete without Ice Cream!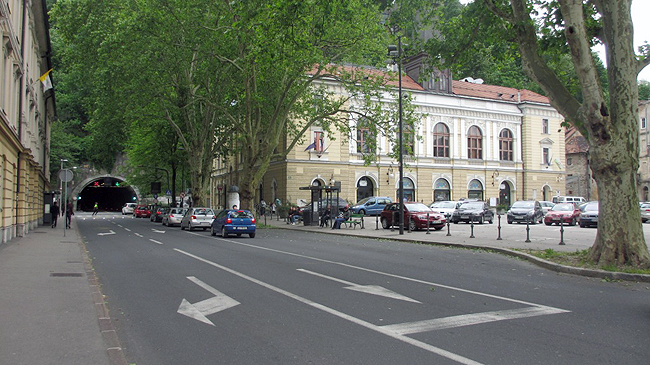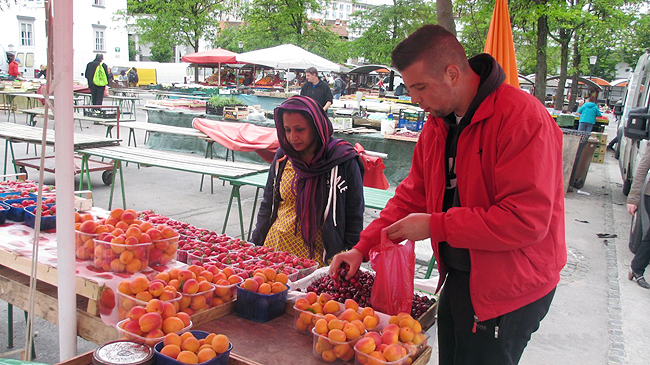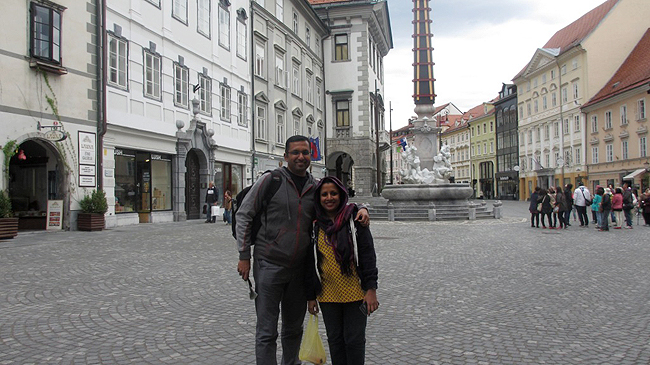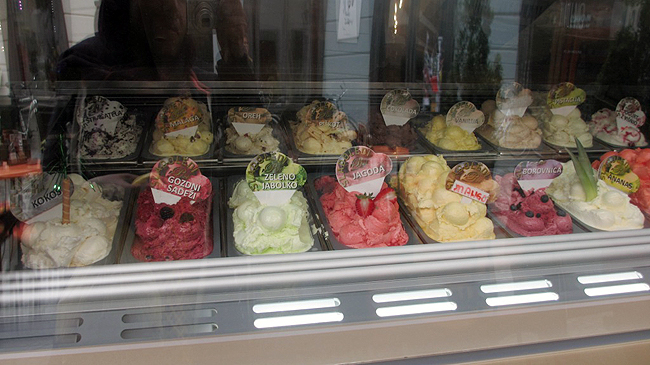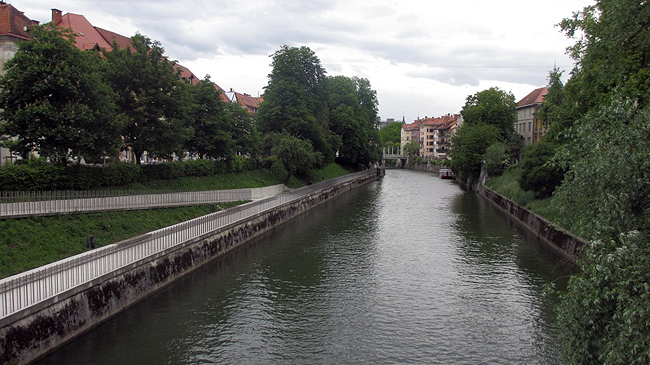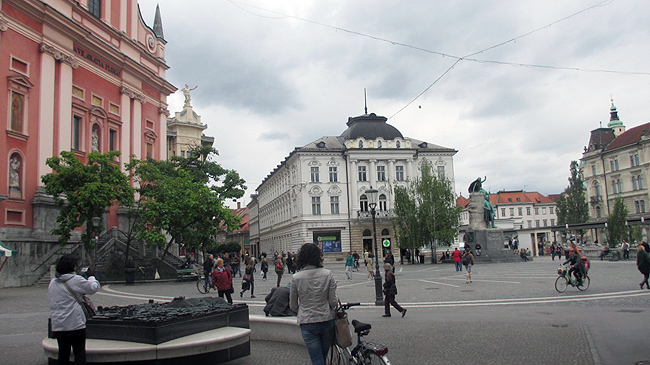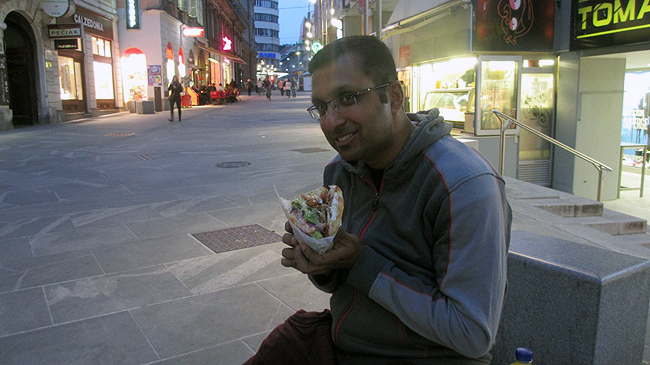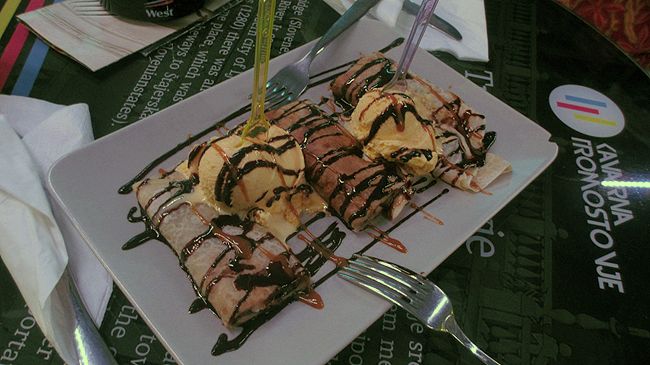 Tomorrow the Adriatic ride begins.......