Day-2  (Vik to Hofn)

Its a cloudy morning in Vik. After a nice breakfast, we kitted out, fuelled our bike and head in a south westerly direction towards Dyrholaey, which is a peninsula of volcanic origin.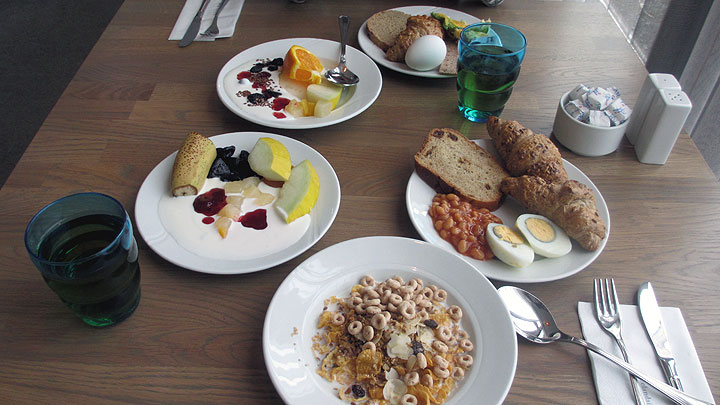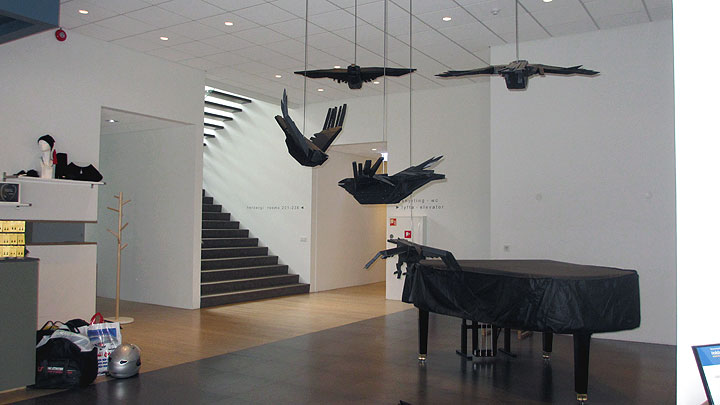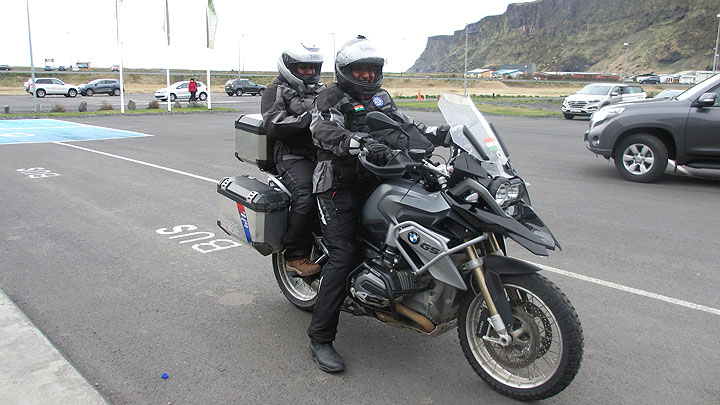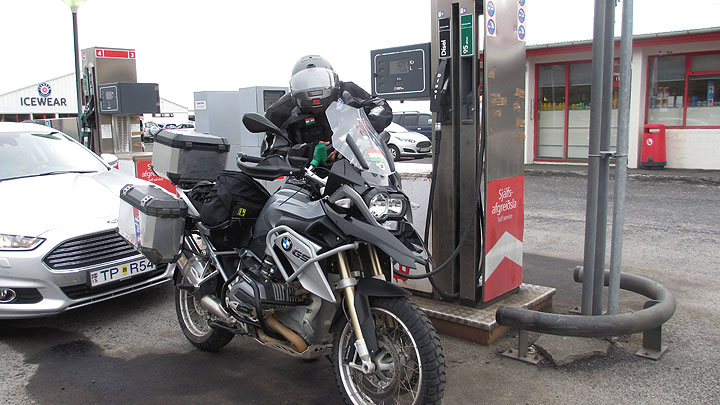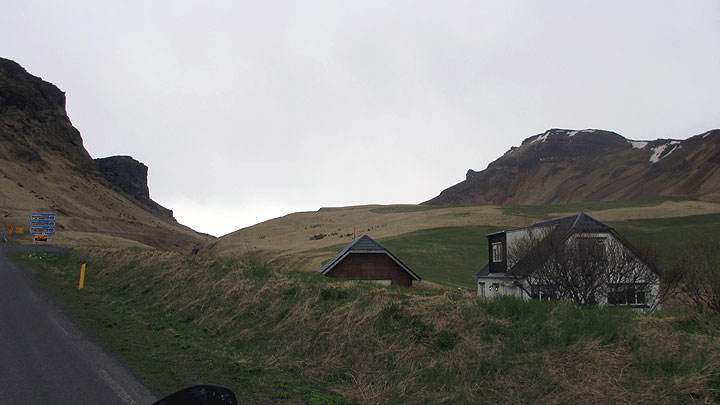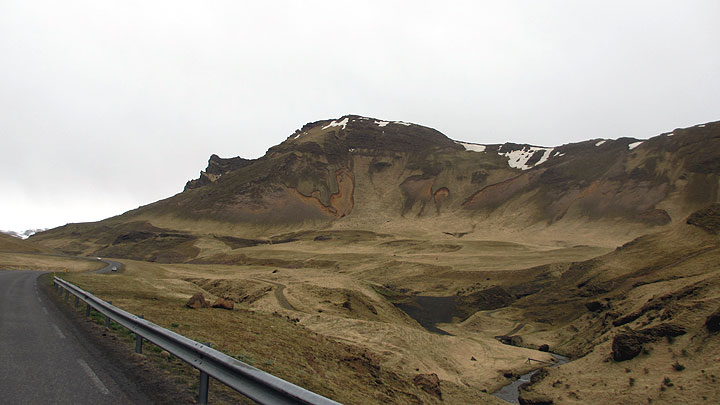 On the way we also say hello to the iconic hairy Icelandic horses who seem to be used to tourists and are friendly.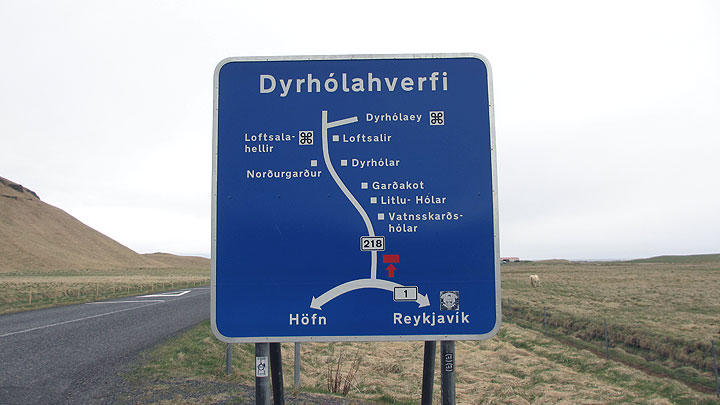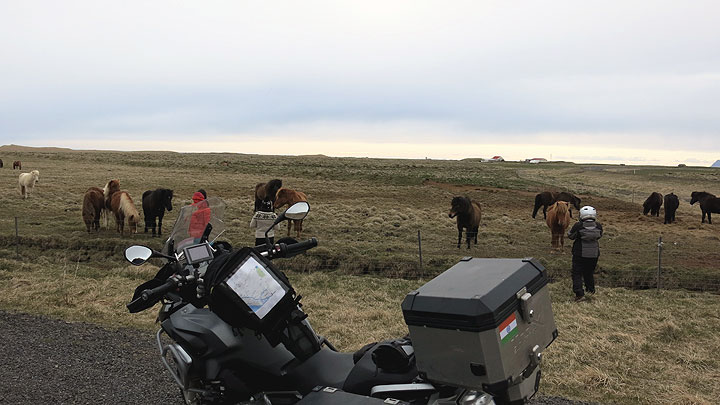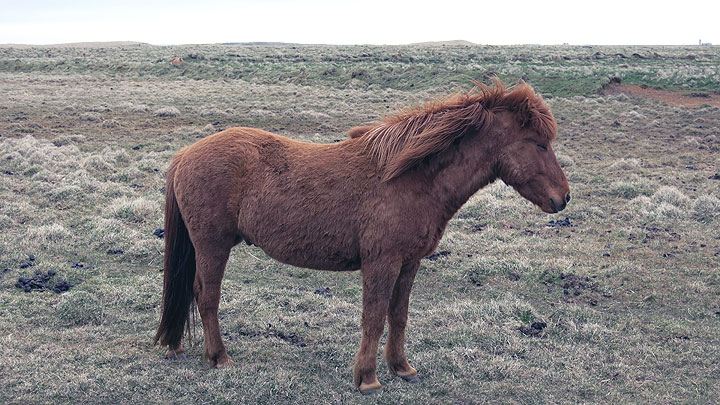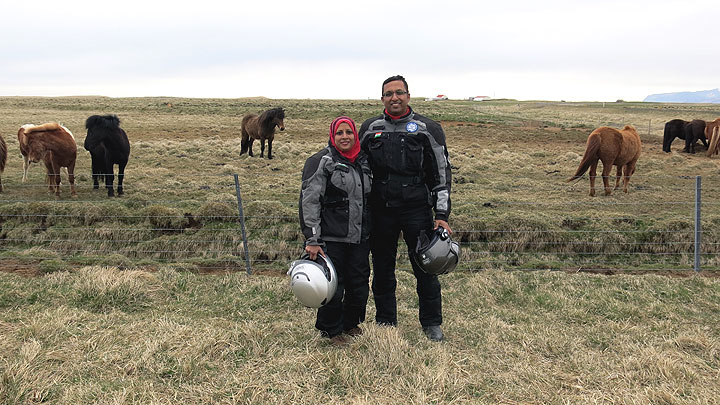 A short distance away we arrive at the spectacular Black-Sand Beach, where you also find the very unique Reynisdrangar rock formation, sculpted with great precision by mother nature. At first look it looks like a man made cement structure, but closer inspection reveals it's a great work of mother nature.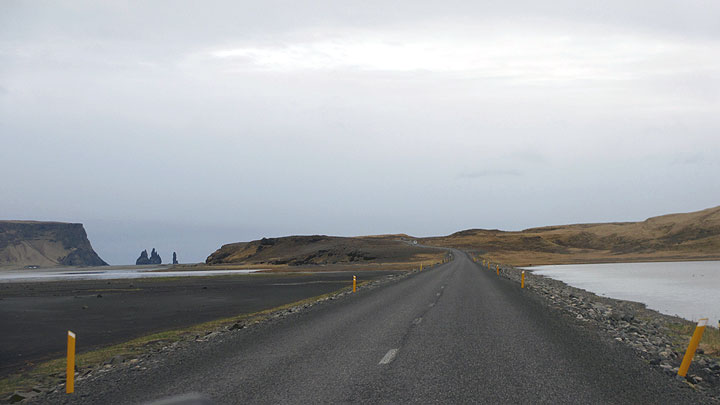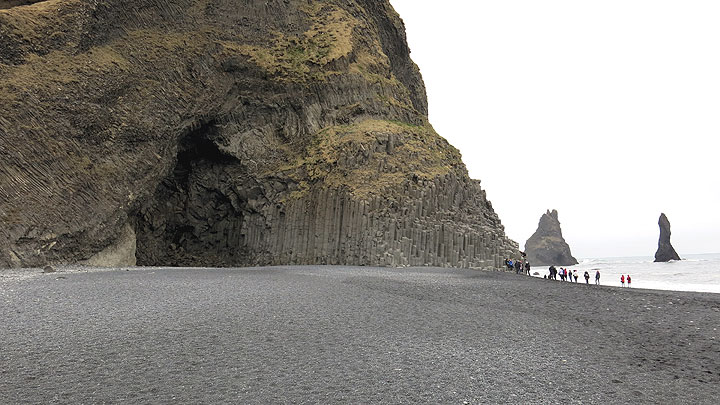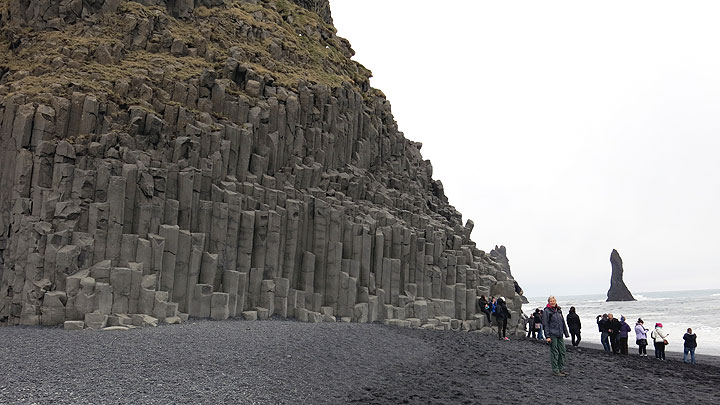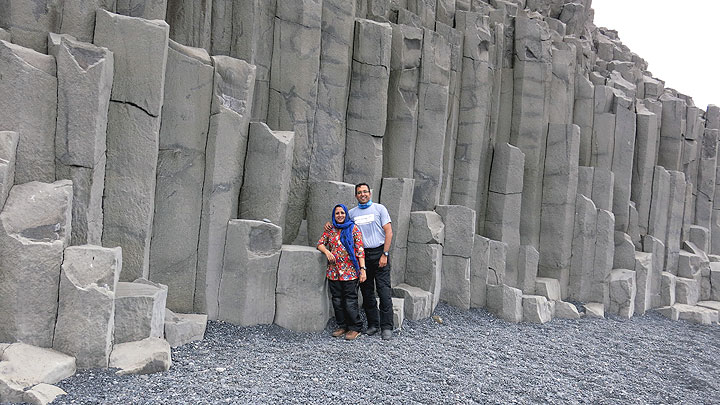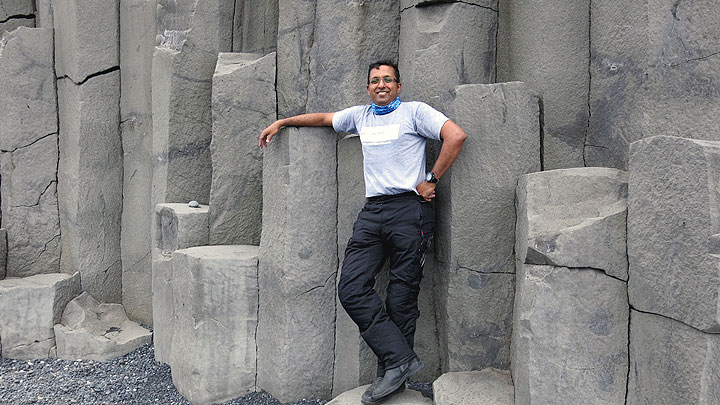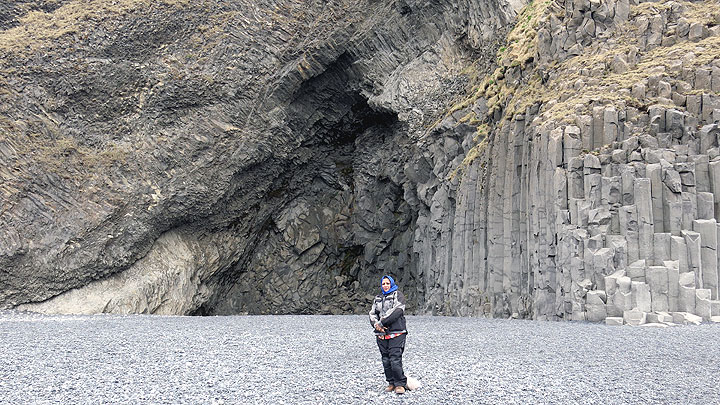 At the Black Sand Beach, the sight of the black sand and the contrasting milky white froth from the sea waves is a delight to the eyes. After spending some time in the solitude here, we then make our way eastwards towards Hofn.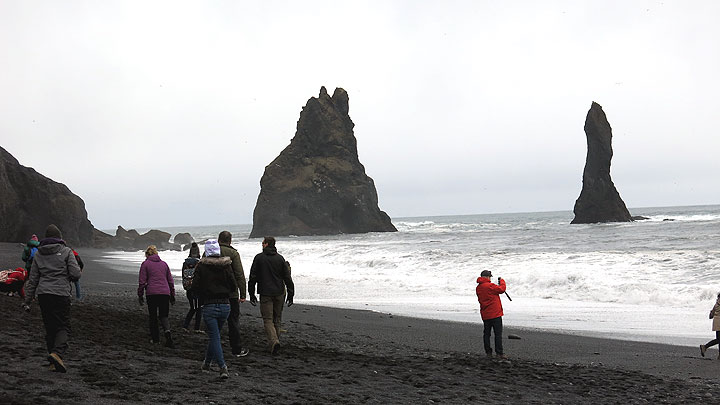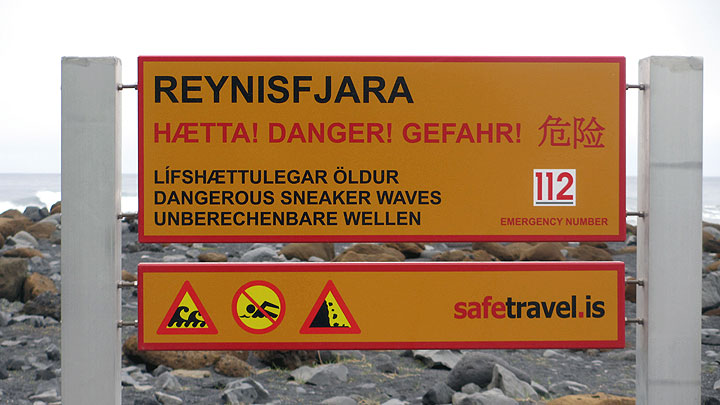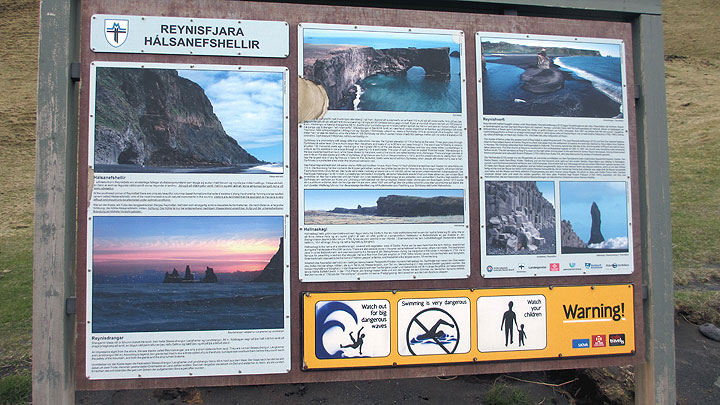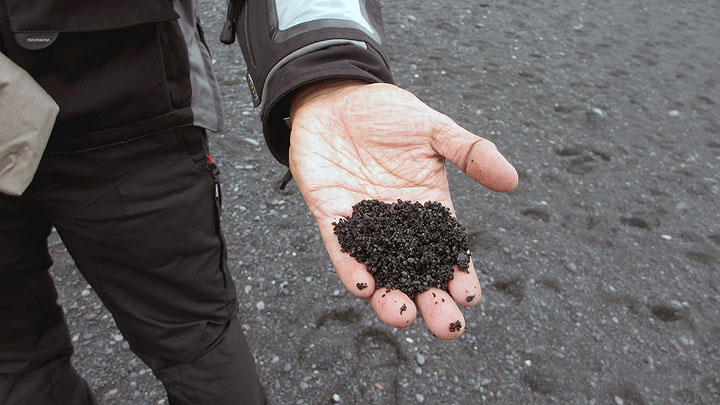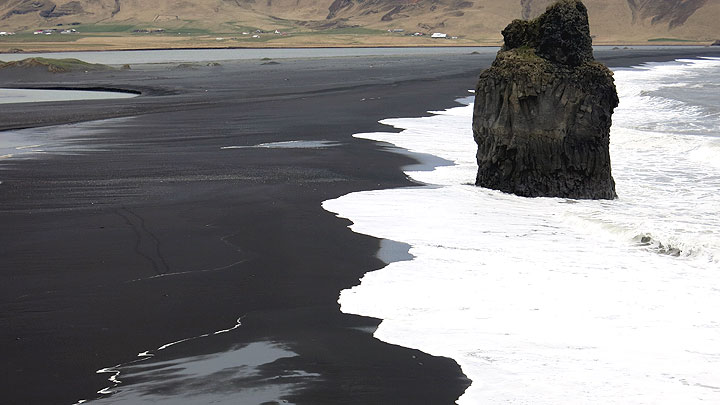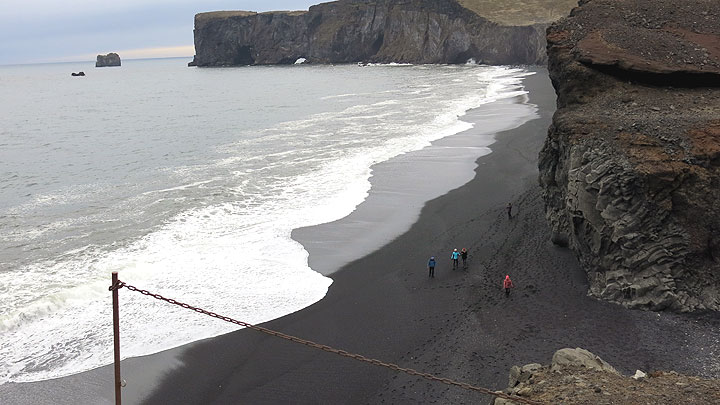 Its going to be a long day, but nothing prepared us for some serious & terrifying adventure experience coming our way. As we move on the roads are flat and we have vast open spaces to the left punctuated with rocky mountains in between, while on the right also there are vast open spaces with the coastline visible at times. We pass a number of glacier fed rivers that are mostly dry but have these high one-way bridges crossing over them. Initially, there was a constant wind blast from the left side that was normal, but gradually the wind picked speed and that's when I realized many kms behind we had stupidly ignored some flashing red LED sign that said something like "24"…well later that night we realized that was the wind speed warning on that stretch which can reach speeds of 24 meters/second today which in motorcycle terms was outright dangerous. Our tank bag was also being pushed to the right side and I had to literally keep my right arm holding the tankbag from being pushed any further sideways.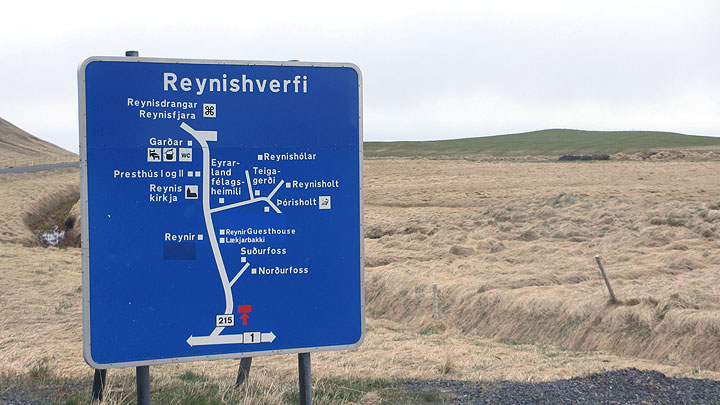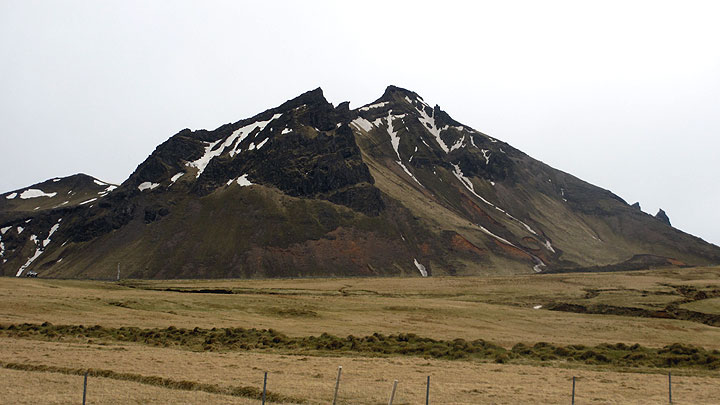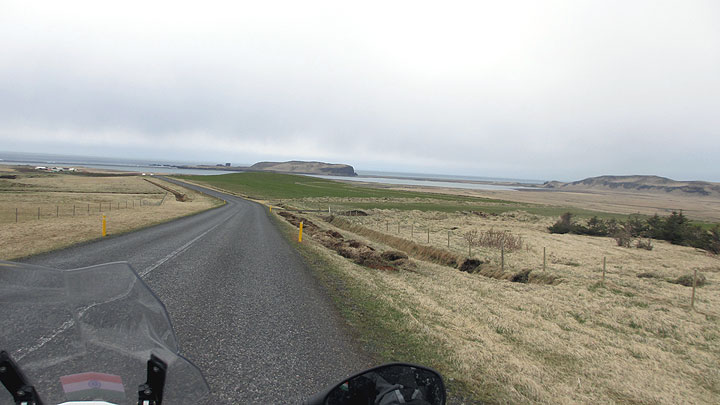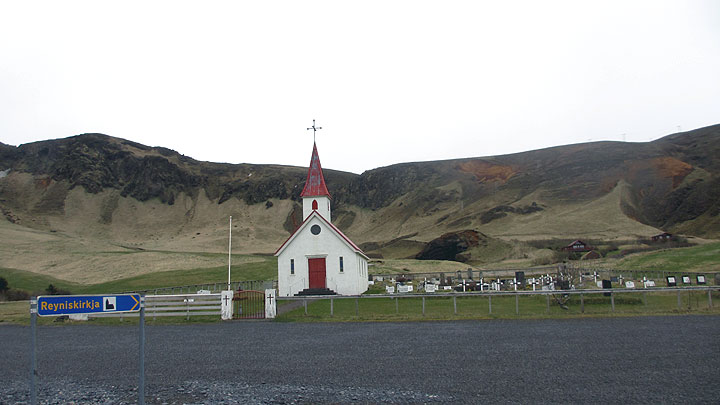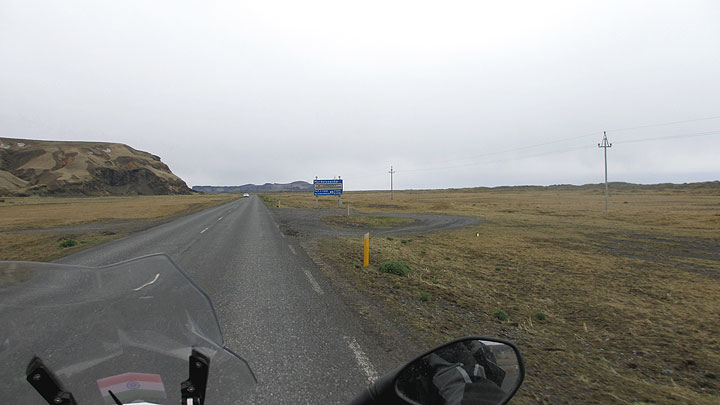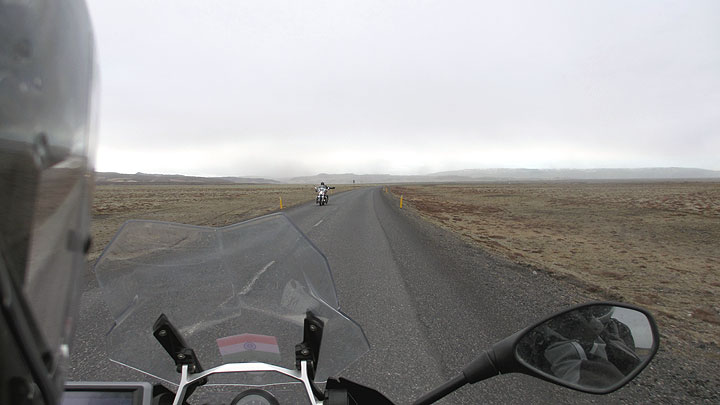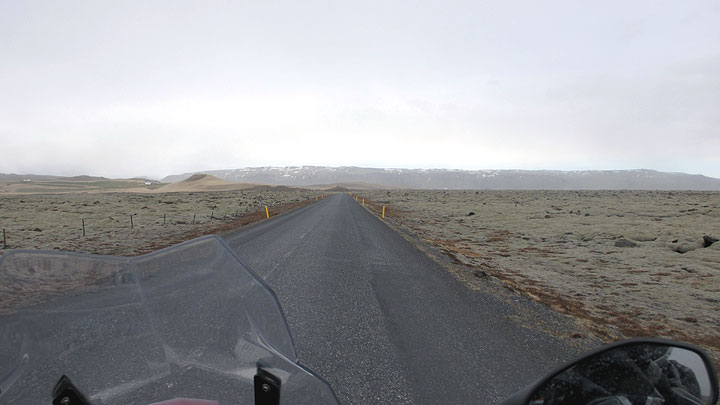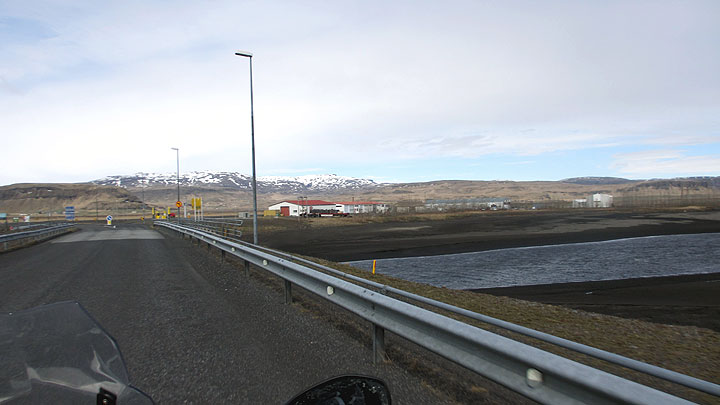 We spot a gas station at Klausturvegur with food services etc and stop for lunch, re-fuelling and re-couping some physical & mental strength for the journey ahead. Meanwhile Farzana went into the supermarket and picked up 2 straps to fasten the tankbag to the sides. It was a very wise decision as the winds we were to encounter further was even more deadly….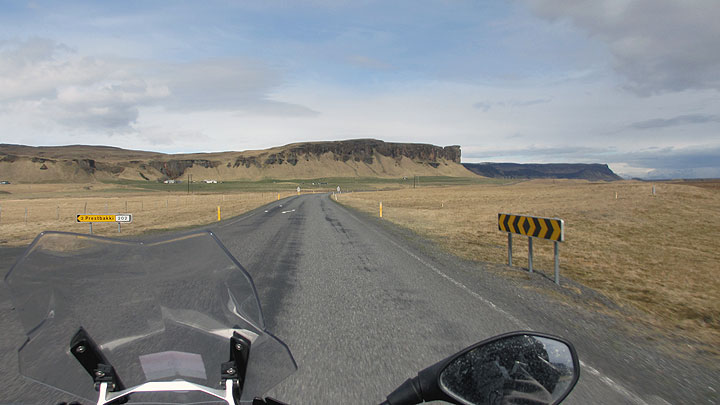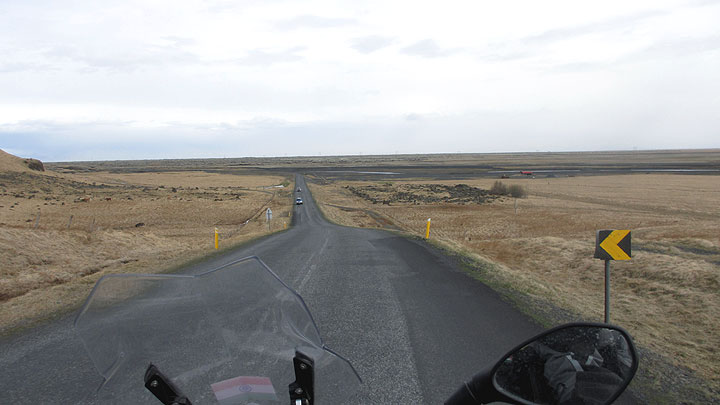 We continue our journey but the cross winds only got more brutal, so much so, that on many stretches controlling the bike was a nightmare experience and we were being flung to the right edge of the road and again had to fight back into the wind to come to the centerline. Most part of the road has a 10-15 ft embankment on the sides and if we are thrown off the tarmac, it would have disasterous consequences as there was very little traffic and absolutely no sign of civilization for kms on end to get some help!!  Along the way we also passed the site of the Gigjukvisl Bridge which crosses a large portion of sand-flats over 370m in length. In November 1996 there was an eruption causing a huge glacial flood and the flood-waters rose so rapidly, they brought with them huge blocks of glacial ice that ripped the bridge apart and the steel I-beams in one of the pics below were found half buried in the sand downstream and twisted in pieces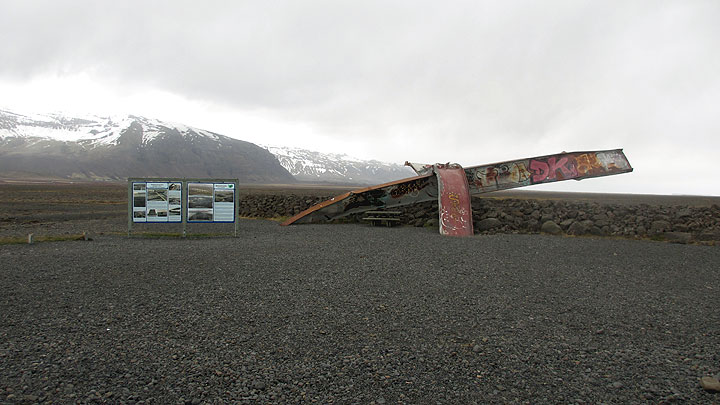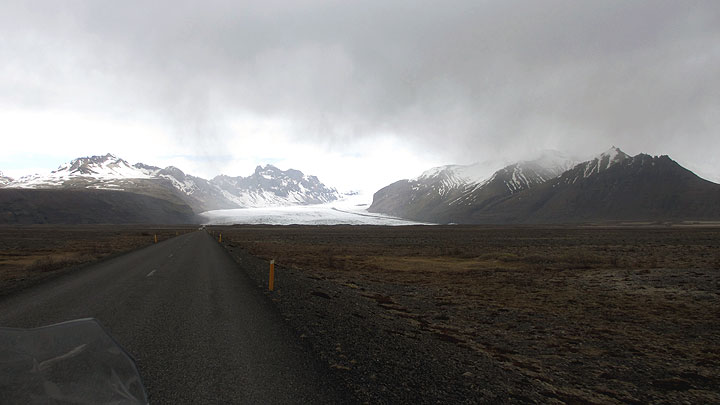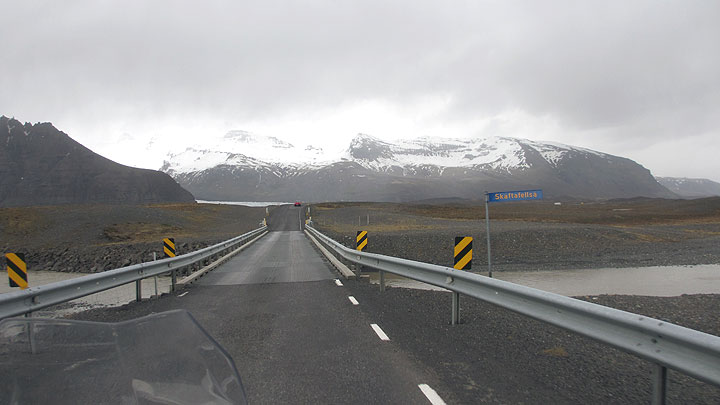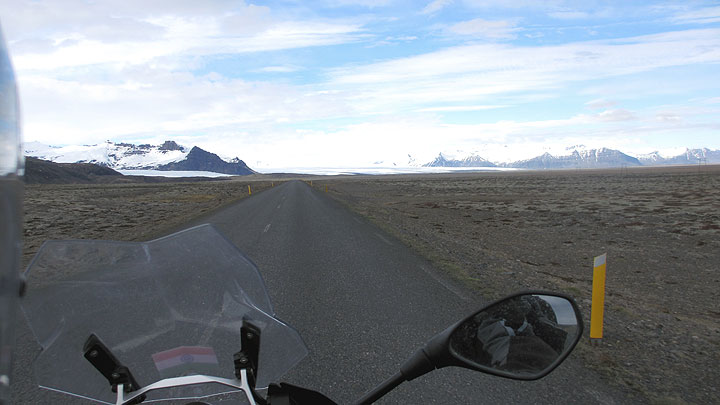 There are not even any shelters or covered spaces to take refuge when the winds got beyond controllable speeds. That stretch of 150 odd kms kicked the living daylights out of me & wife. One of the few times, we got shit scared and it was not even possible to abandon/stop the ride as we have absolutely no place to go and stop. Infact stopping in those winds was an even more lousy idea which we learnt the hard way when we stopped for oncoming traffic at a one-way bridge and after that I just was not able to move the bike forward as the wind was throwing us to the right and I was unable to lift my legs from the ground. On the 5th attempt I barely managed to control the bike from tipping over and moved forward.   On one of those high bridges with wind blowing at crazy speeds, we had to ask one of the Toyota SUVs to give us cover from the wind and we rode beside the car insulating us from the winds for those brief moment to cross the bridge.
The brutal cross winds continued to pound us but, cruising along the Skeidflotur flood plains, one noticeable aspect of Iceland is the stark changes in scenery, one minute you're riding through hard, impenetrable rocks, then it'll be fertile, rich farmland, then it'll be mega hills followed by flat plains as far as the eye can see. Passing the black-lava sand flats of Myrdalssandur we encounter a terrifying sand storm for about 10 kms and when the sand blowing is black, its very unnerving! Slowly the wind speed was reducing and we were nearing our next halt at Jokularson Glacier lagoon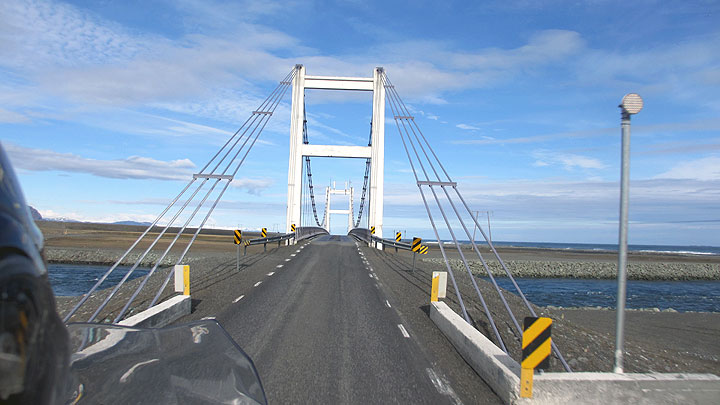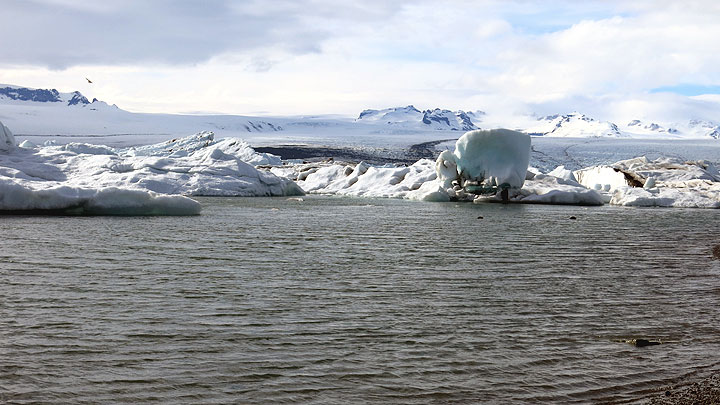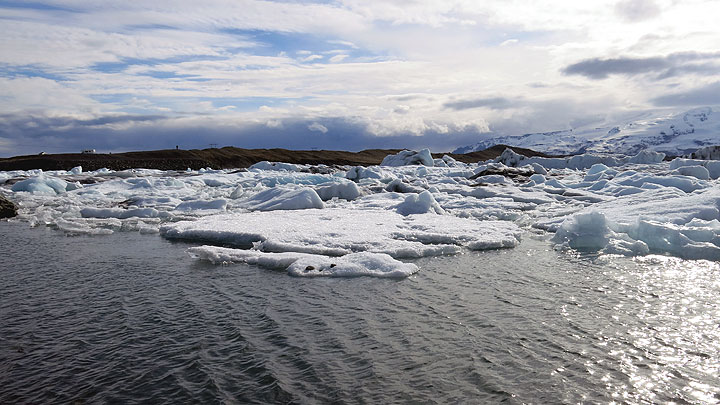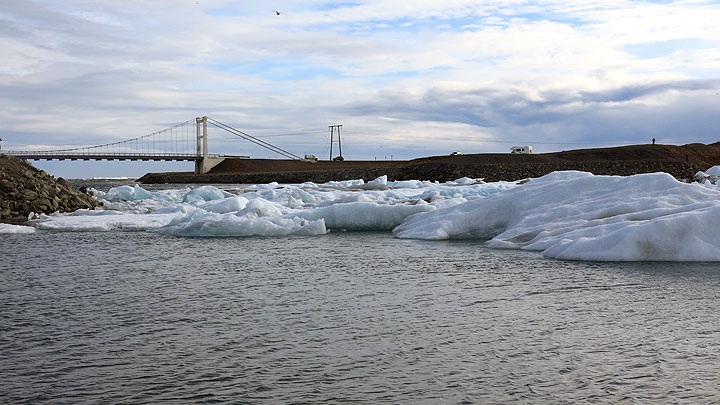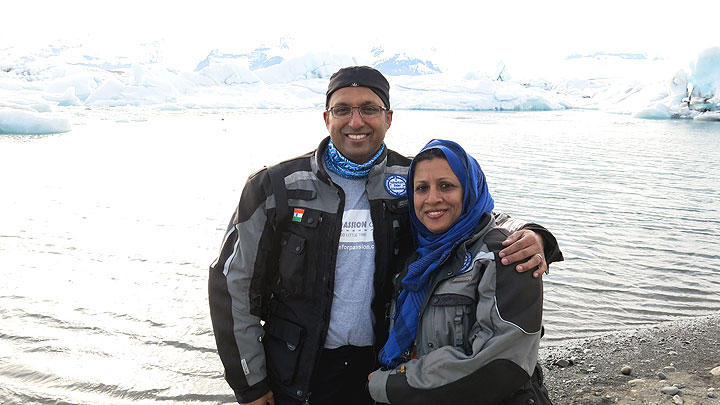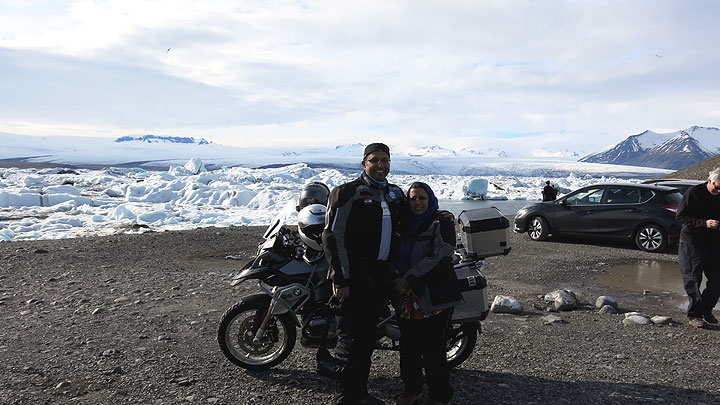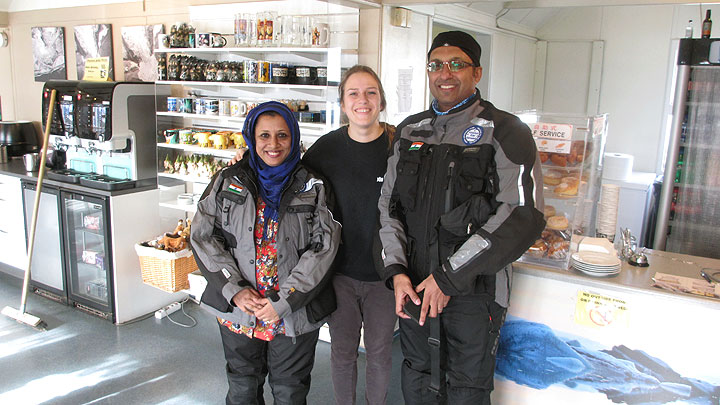 The lagoon has some jaw dropping scenery of icebergs floating in the lagoon that slowly finds its way into the ocean. After spending some time there with the beauty of nature, we ride further and arrive at Hofn fully exhausted physically & mentally. Surely a very exceptional day to remember among all our global rides.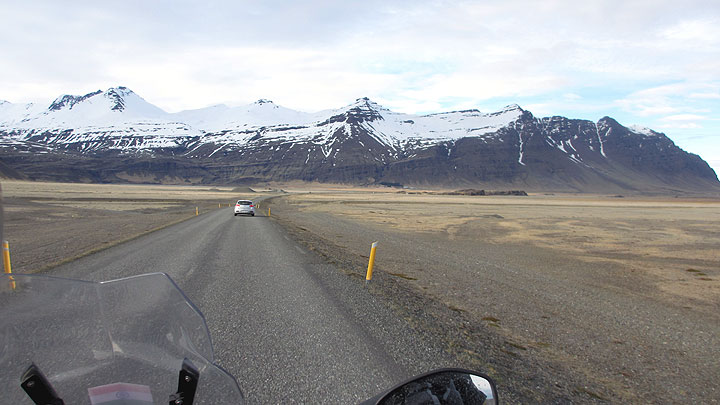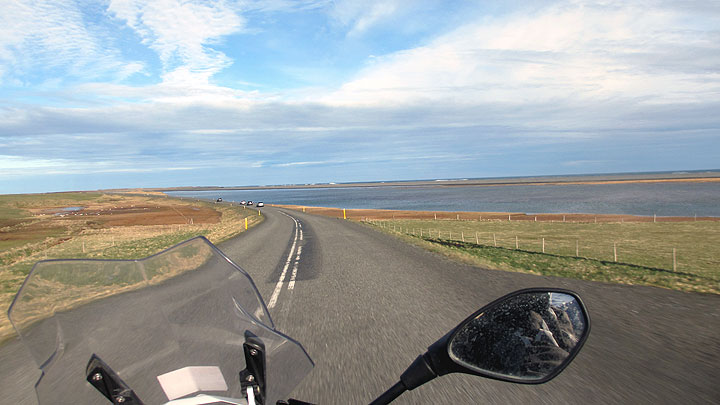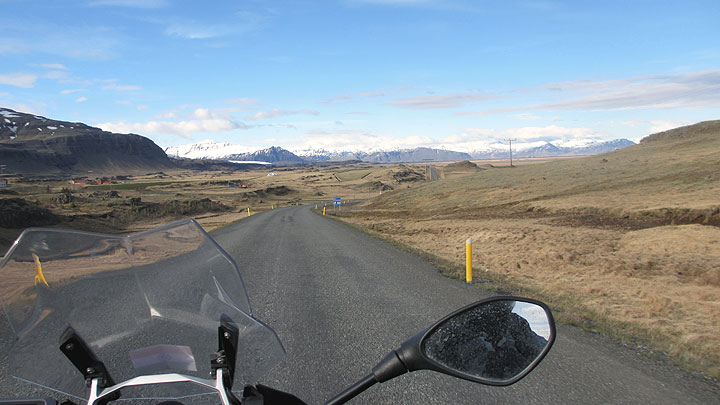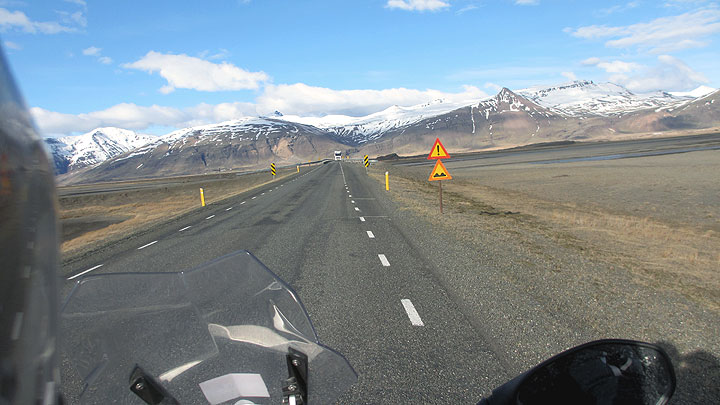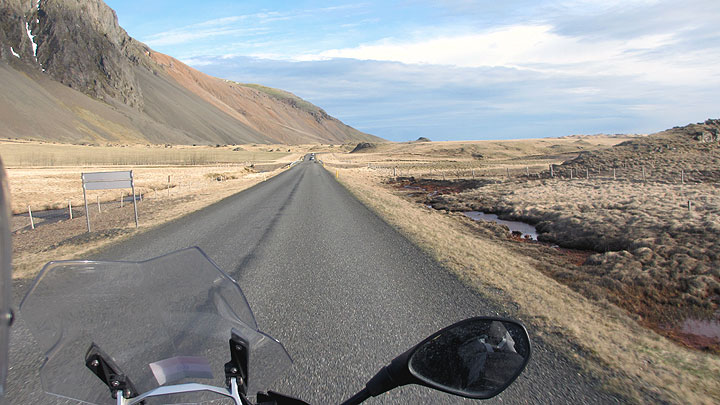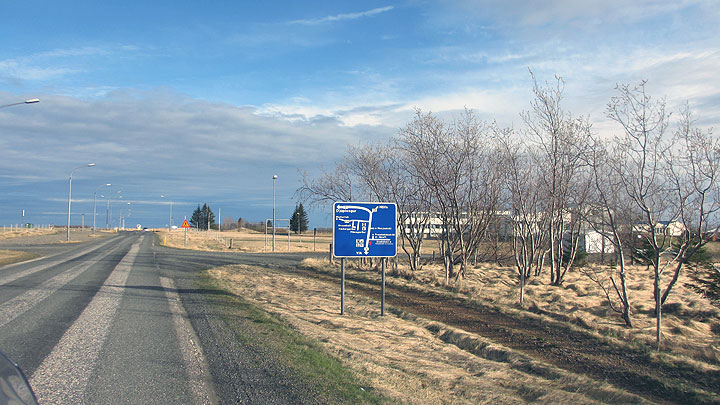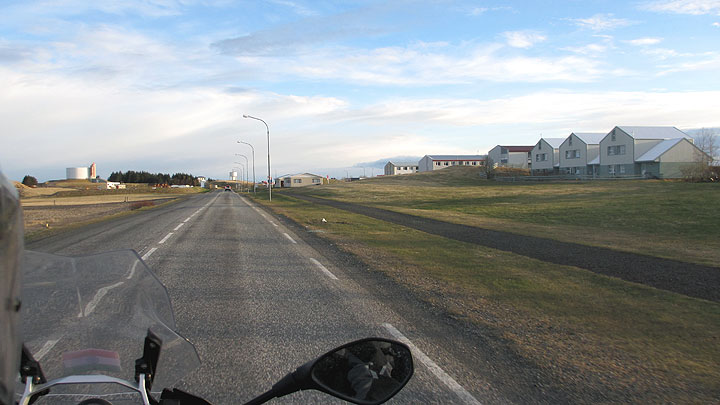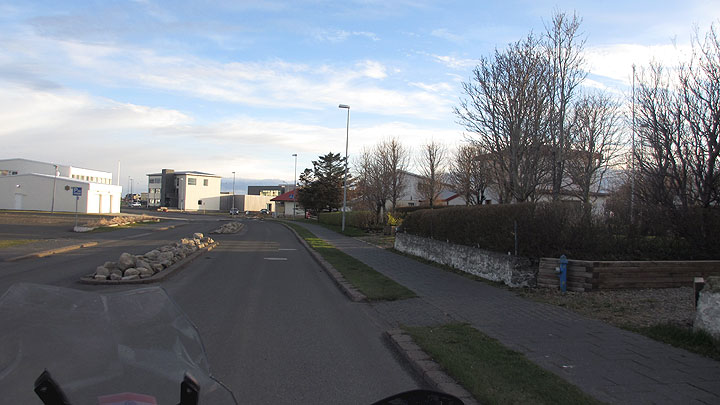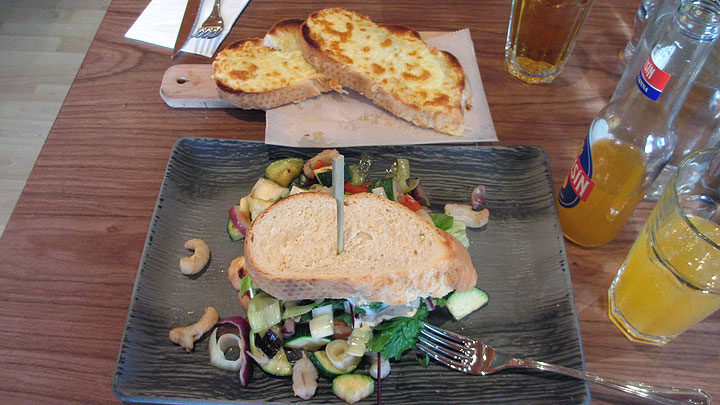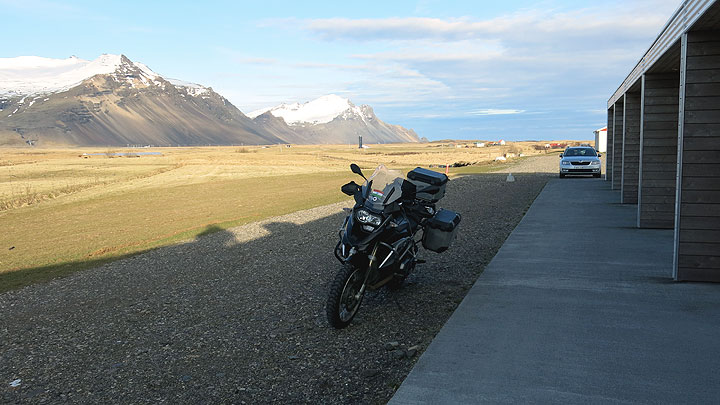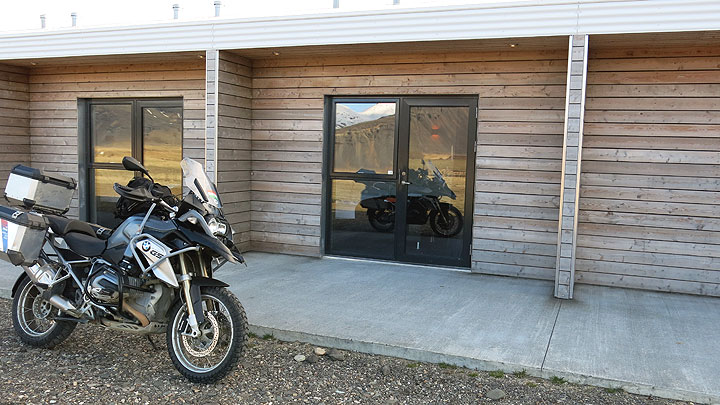 We head into the main town center for a nice cozy dinner and after re-charging ourselves, we head back to our hotel and end another wonderful & adventurous day in Iceland.