Day-3  (Hofn to Vik)

After the overwhelming day we had yesterday, we both got a good nights sleep and wake up to the sound of light showers today. At the Breakfast room, we are surprised to bump into a few different people who asked us were you the people that rode on the bike yesterday from Vik (afterall we there were no other bikes on the road!), and complimented us saying that was some really daring effort as some of them happened to see our miseries on the road and I am sure the cars also felt the strong winds. While it was our few moments of glory, only Mrs & Mr Adventure knew inside us how terrified we were during the ride…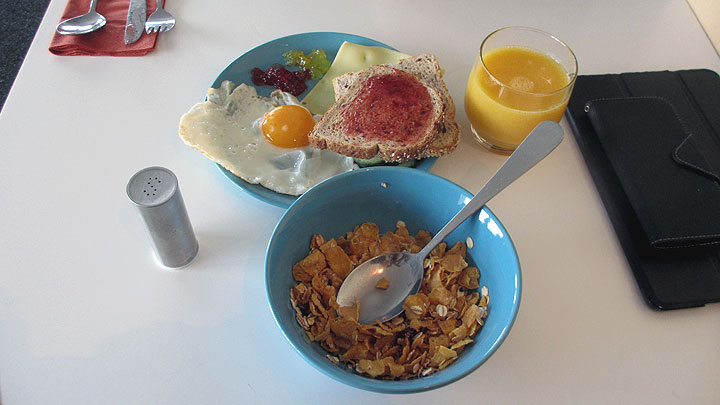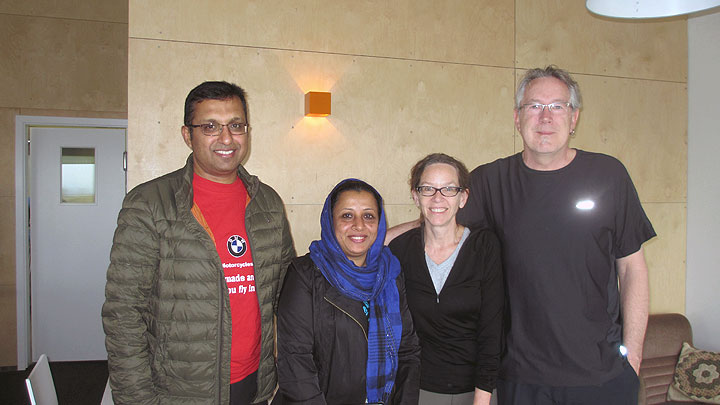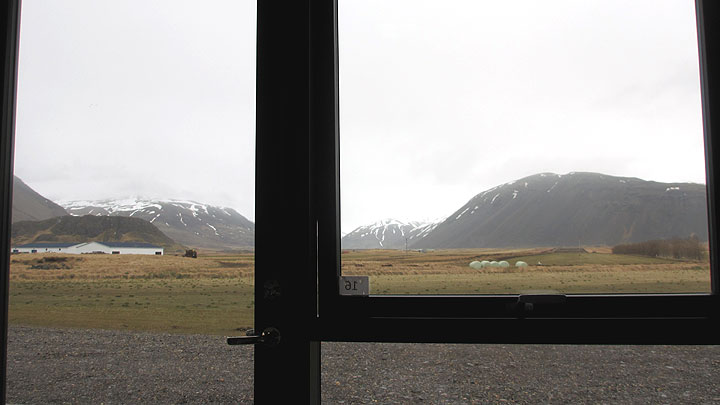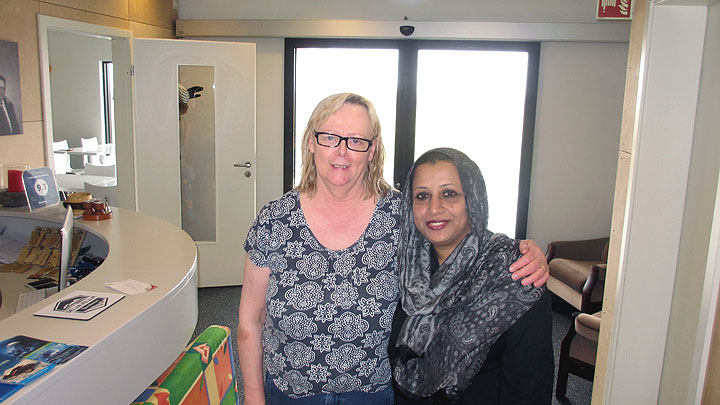 After a simple breakfast we finally make the painful decision to backtrack to Vik as the route further east and north is mostly covered in snow and some roads have been closed off. We checked with our hotel owner if have to again put up with the same climate as yesterday. Fortunately, she calls her husband who works at the local airstrip and he assures that today's forecast is a lot more milder and good. Therefore we abandon the Eastward plans and rather explore the central and western Iceland. Hence we head westwards on what was a largely wet ride today with pelting rain, and the occasional cross winds were very much manageable.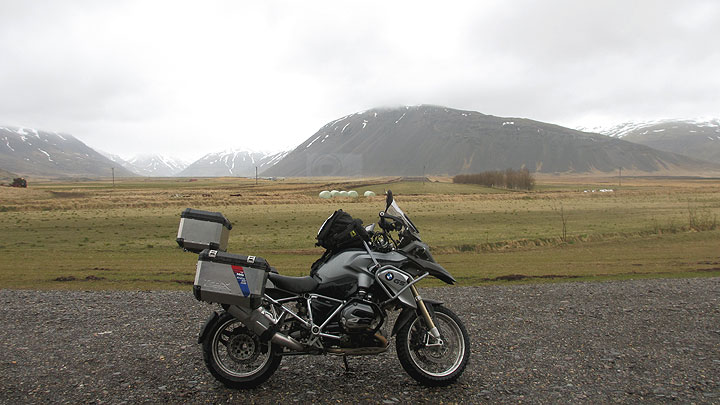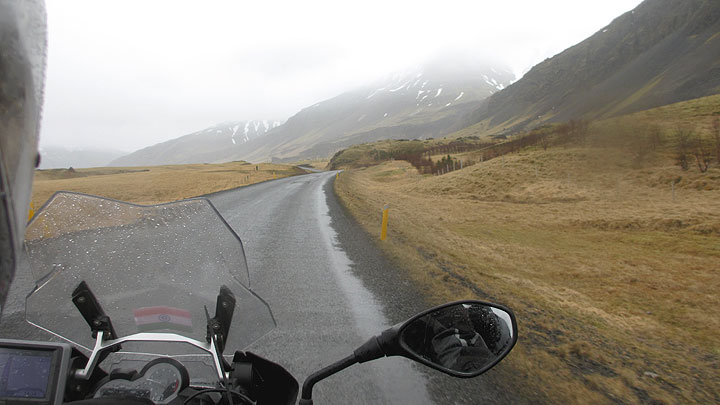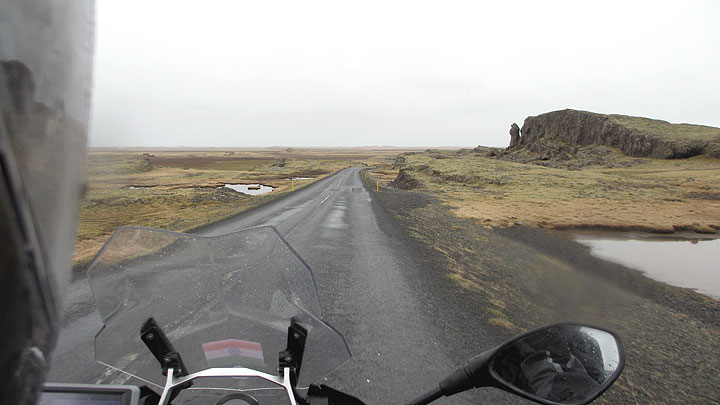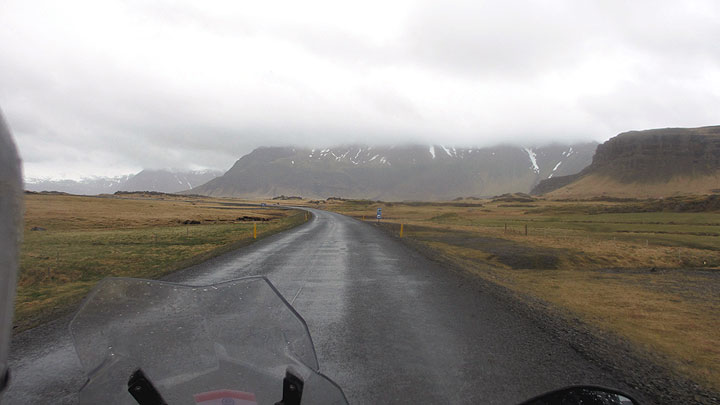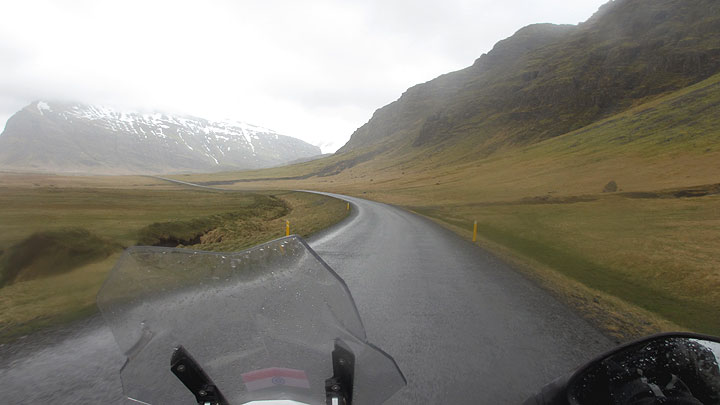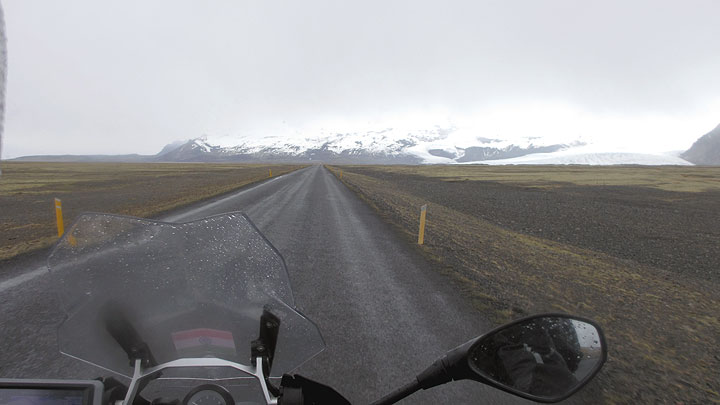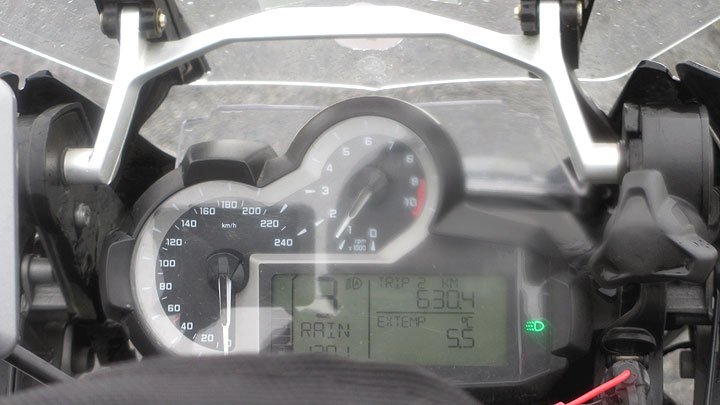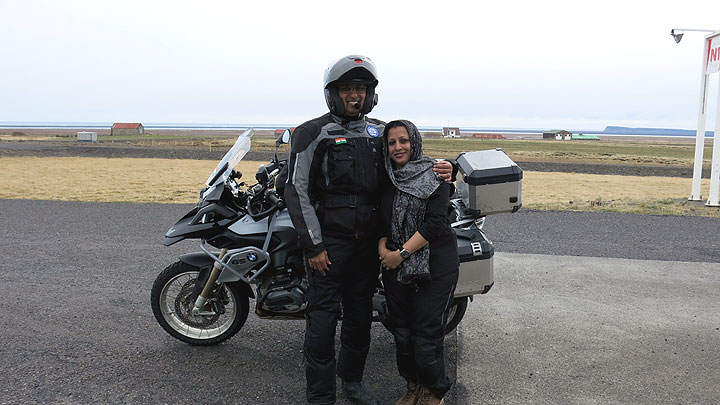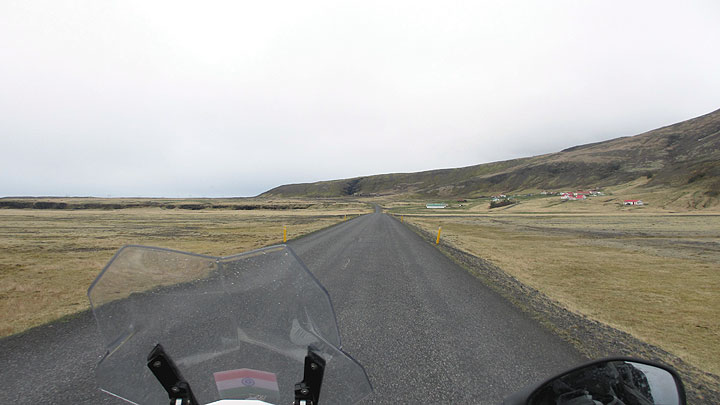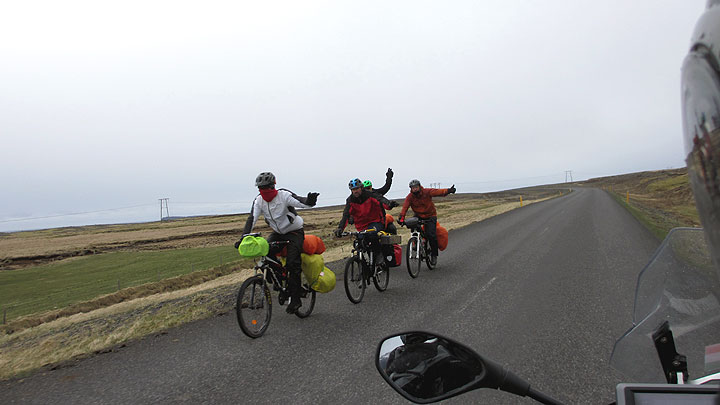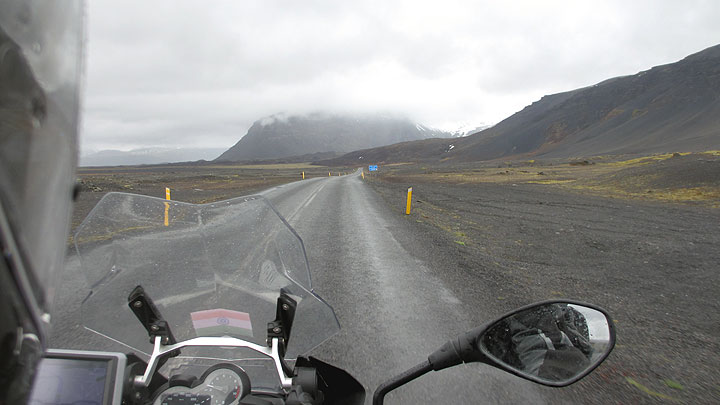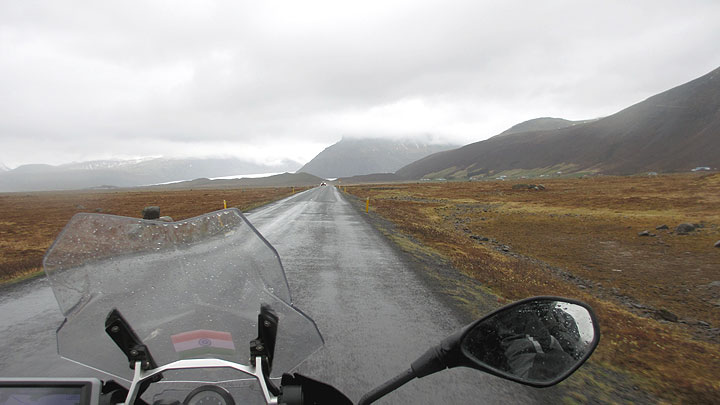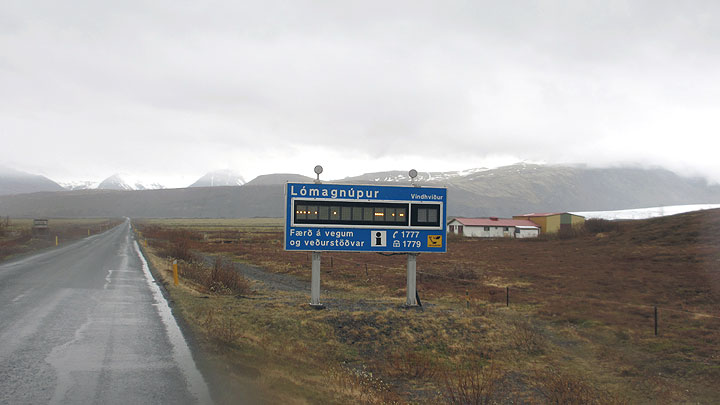 Along the way we enter the second largest national park in Iceland- Skaftafell National Park and explore on foot thru hiking trails, first the Svartifoss falls which is surrounded by dark lava columns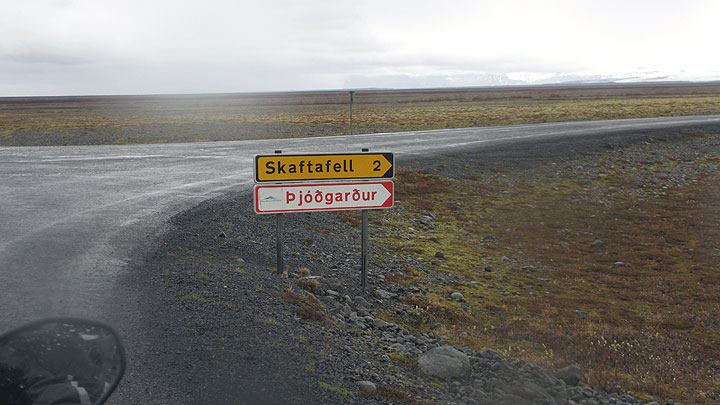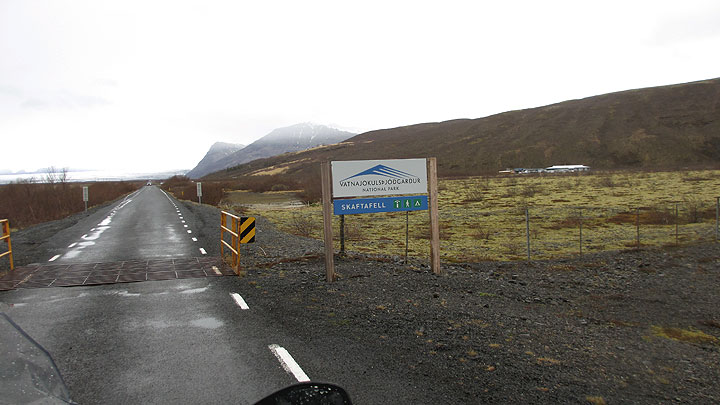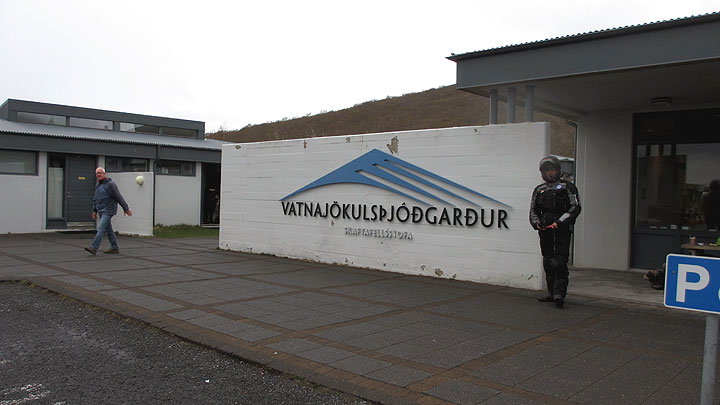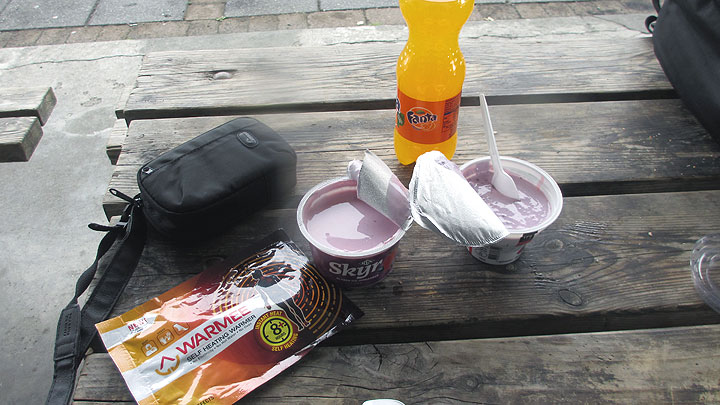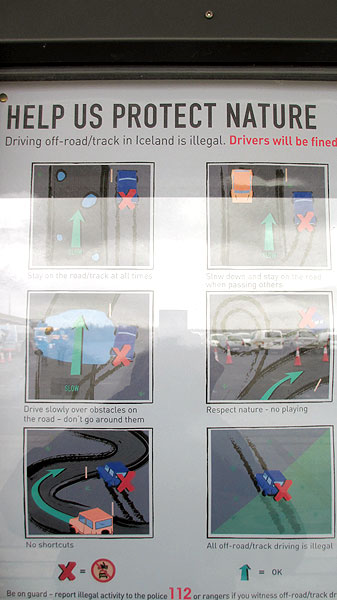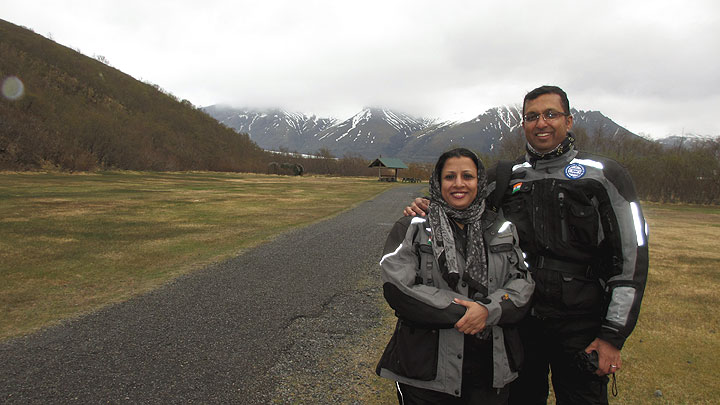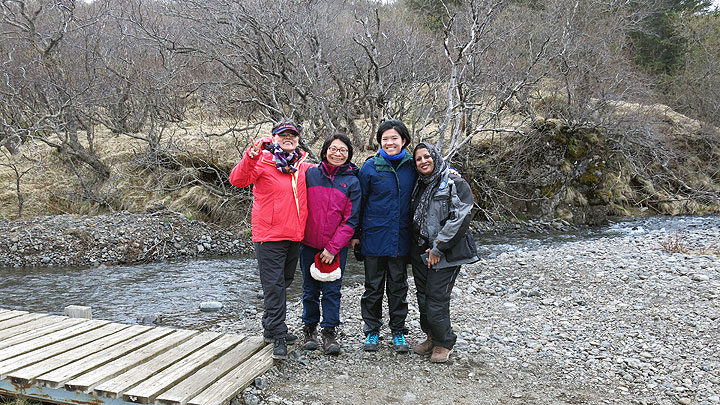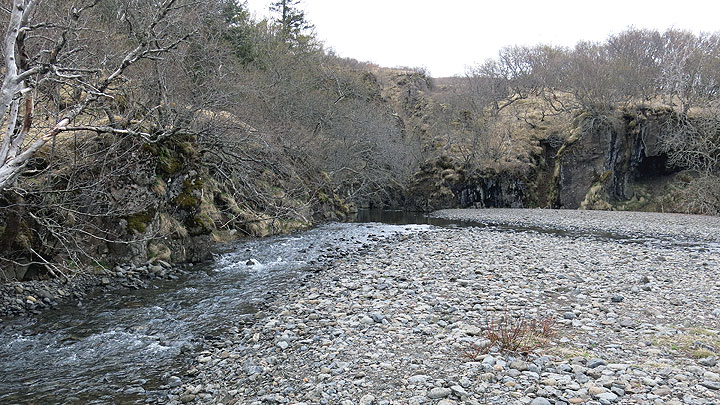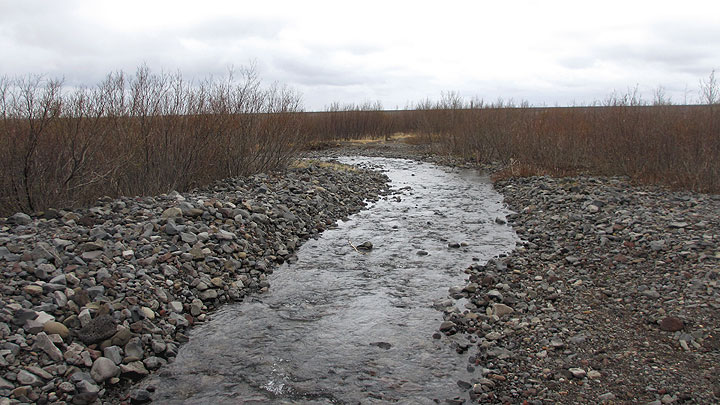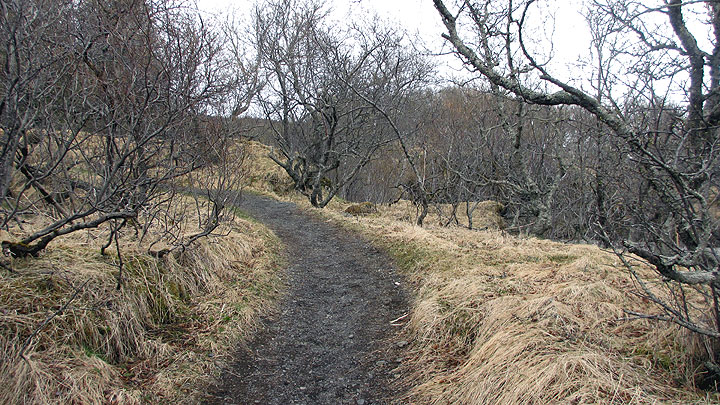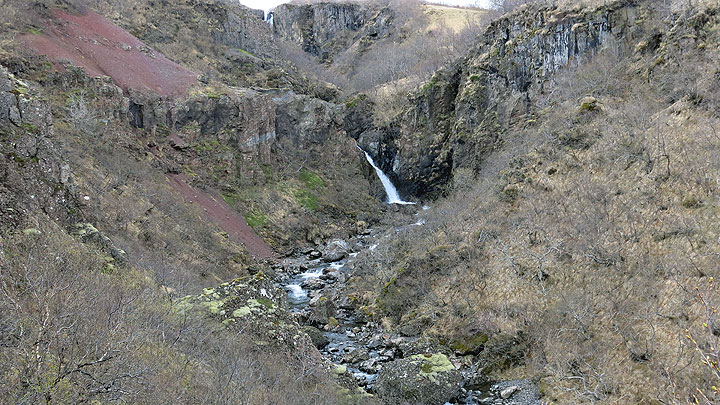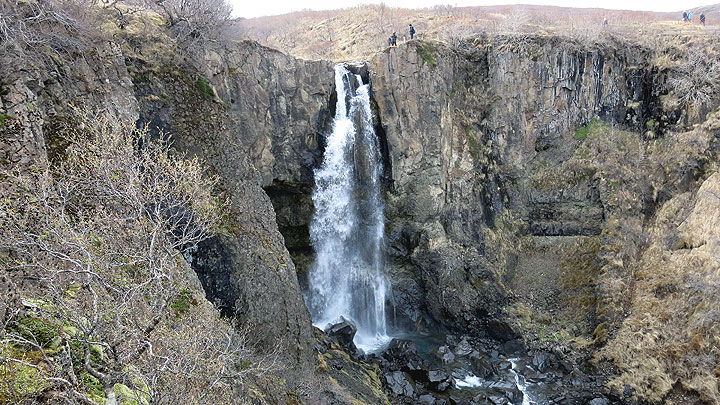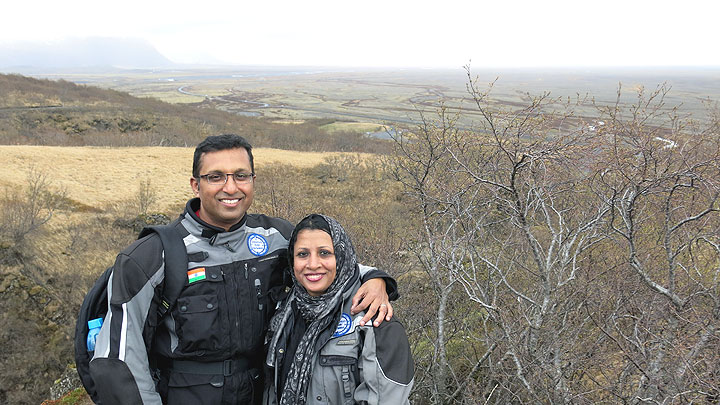 After spending some time at the waterfall, we head back to the base area and continue in another direction to the second hiking trail, which takes us to the spectacular Vatnajokull Glacier, the biggest glacier outside of the polar regions. It was a 3 hour rejuvenating walk through the lap of nature that saturated our visual senses. The solitude in that area with the imposing view of the glacier is can not be described in words.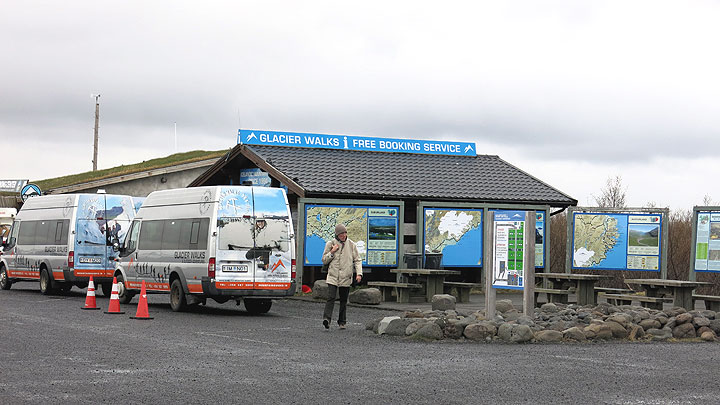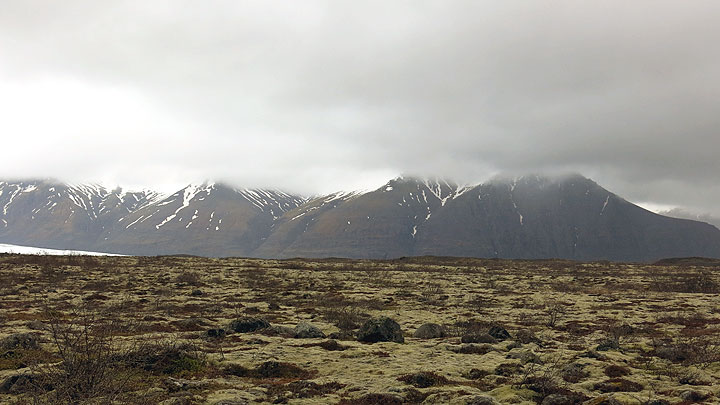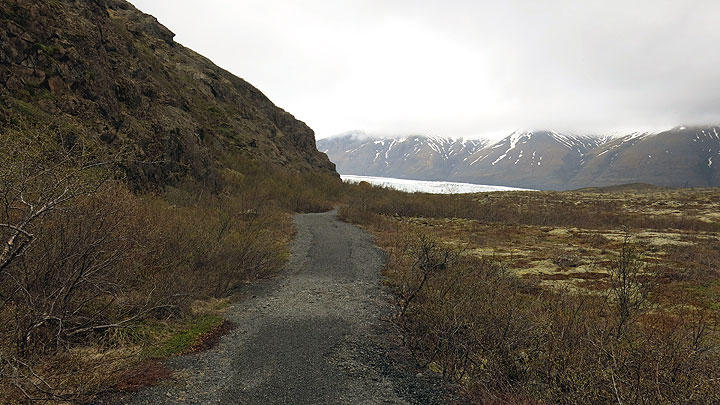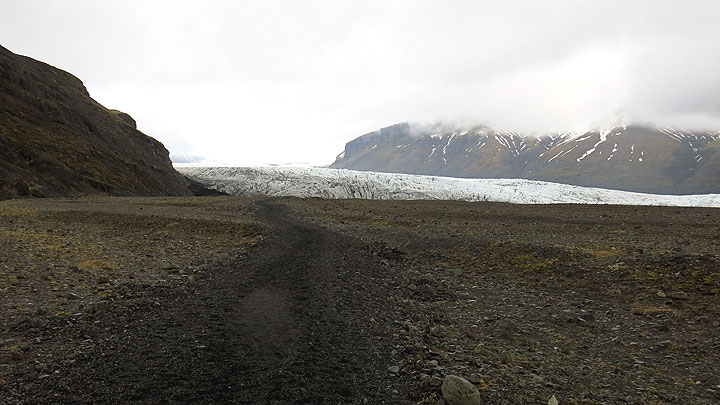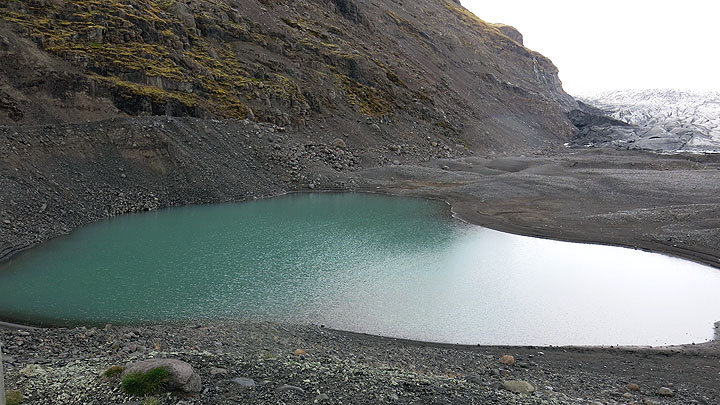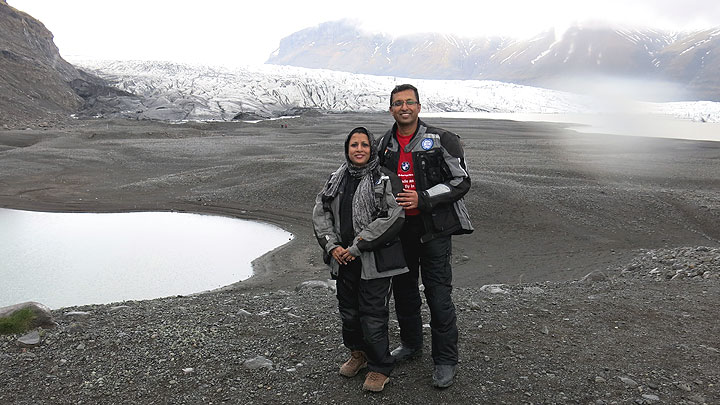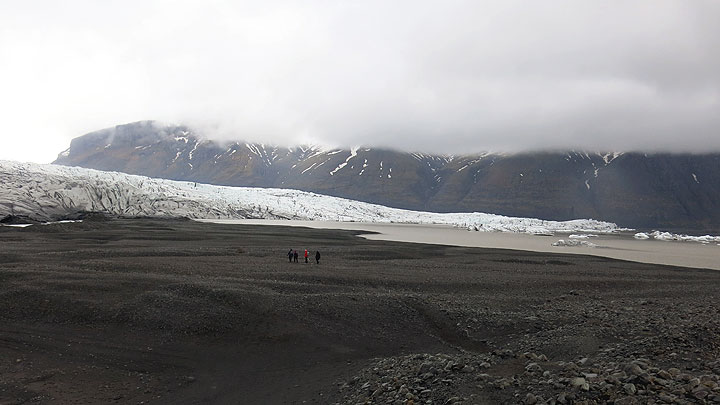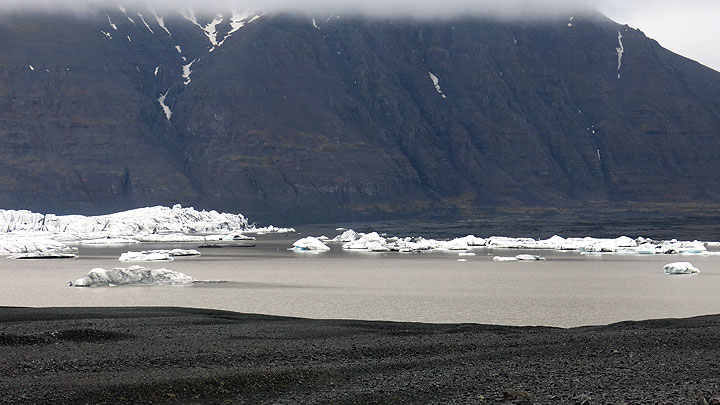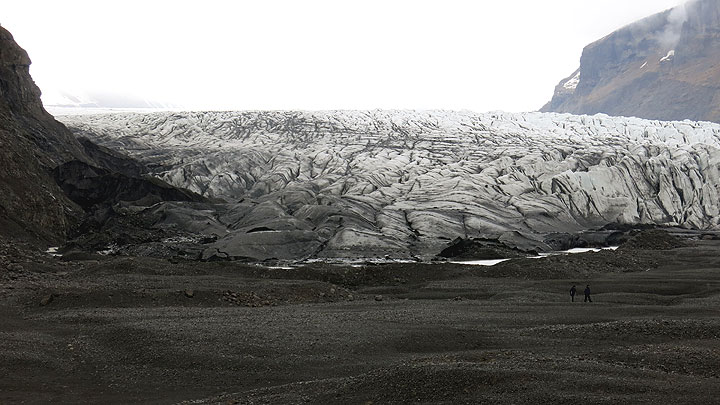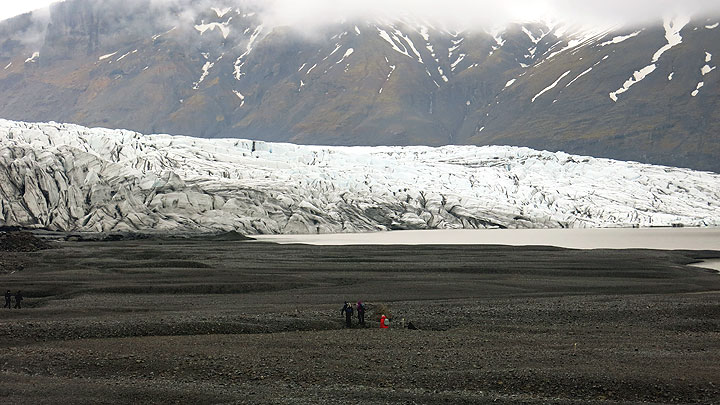 Anyway since we didn't have many food options here and with a grumbling tummy, we improvise our lunch with some boiling water from one of the camping offices nearby and make our own lunch of noodles we are carrying with us.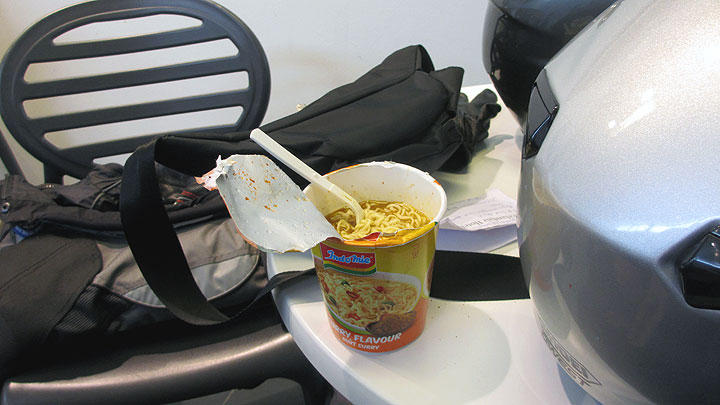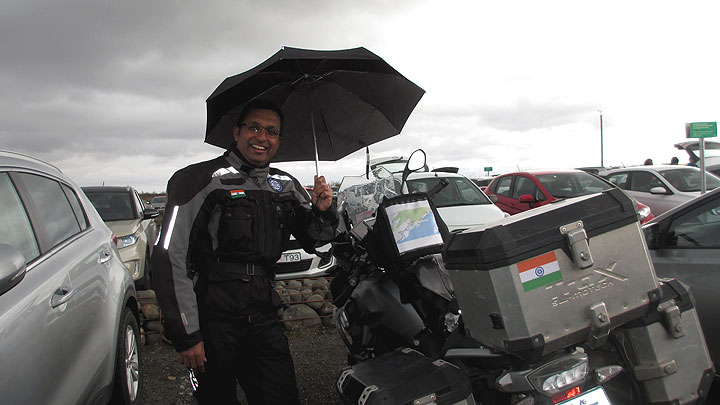 We get back on the saddle and hit the highway again. Further up we make a brief stop at the roadside Laufskalavarda site, which was once a farm, but destroyed by the first recorded volcano in the year 894. By tradition, everyone passing by it is supposed to add a stone at its site to bring good luck, so we also did our part and continued our journey ahead.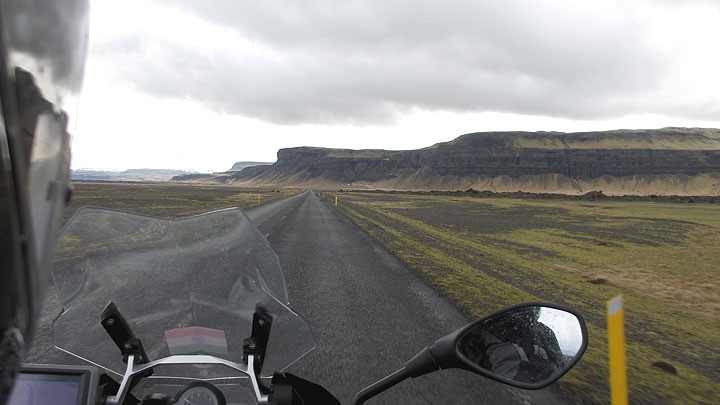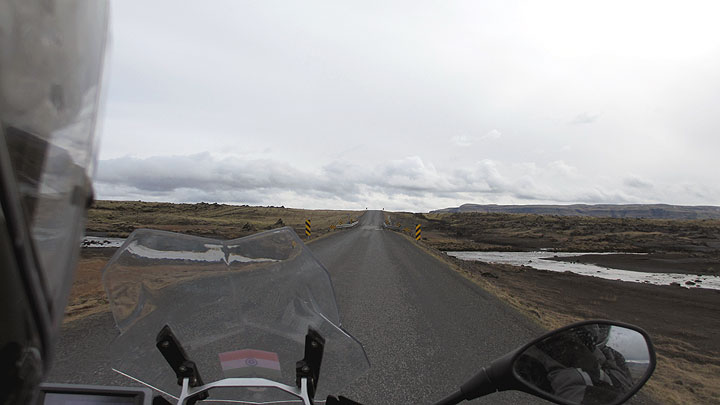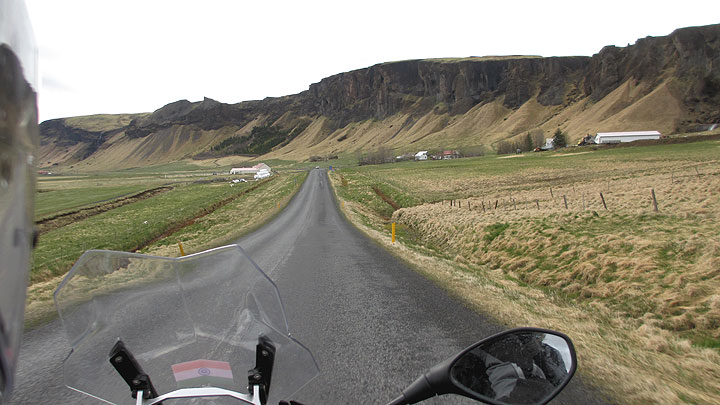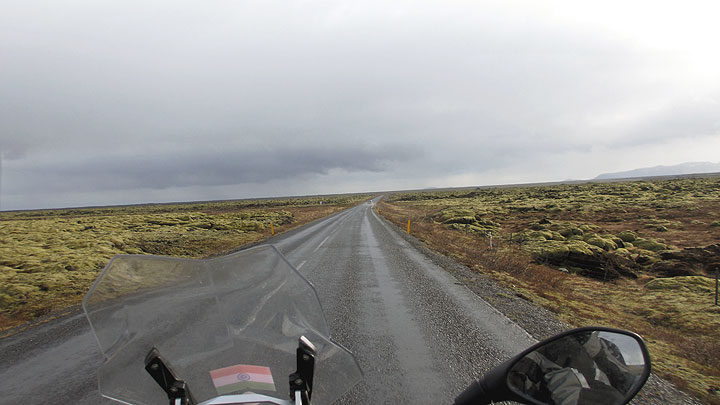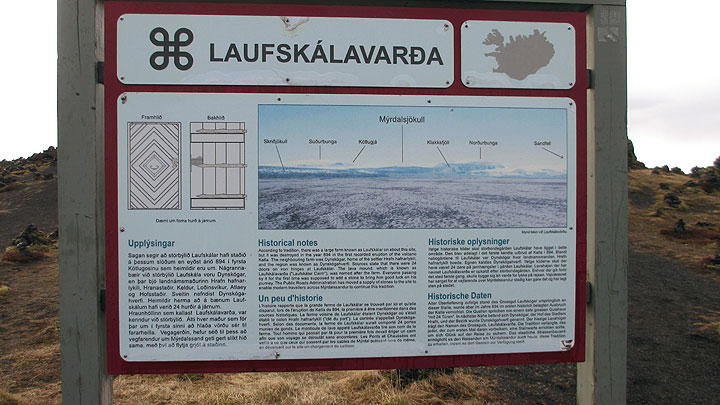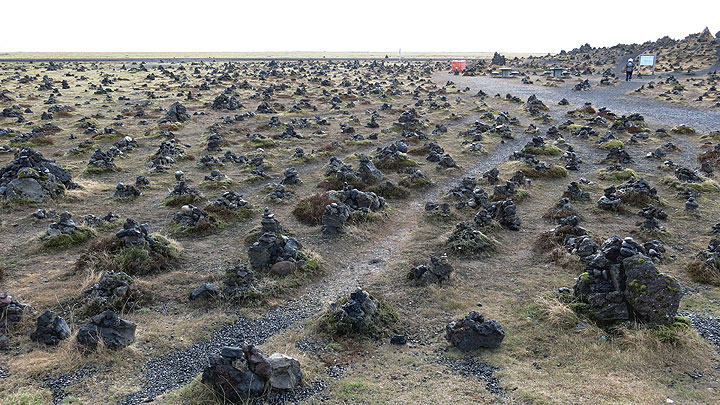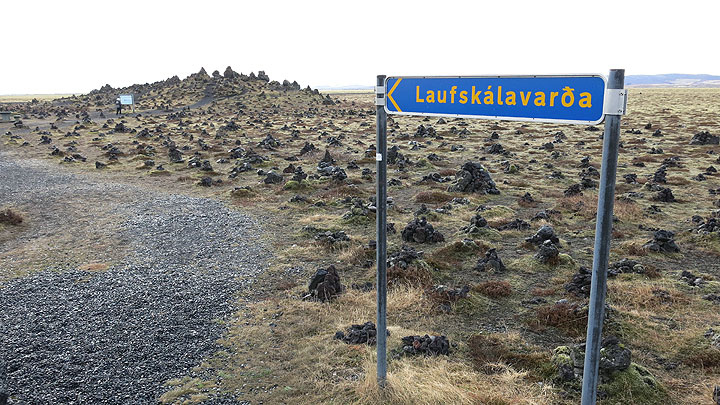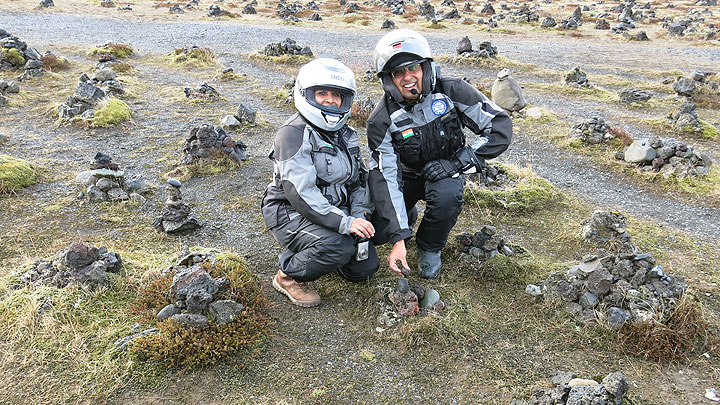 From there we headed to Vik and checked into our hotel where we also saw this large Toyota 6x6 pick-up truck.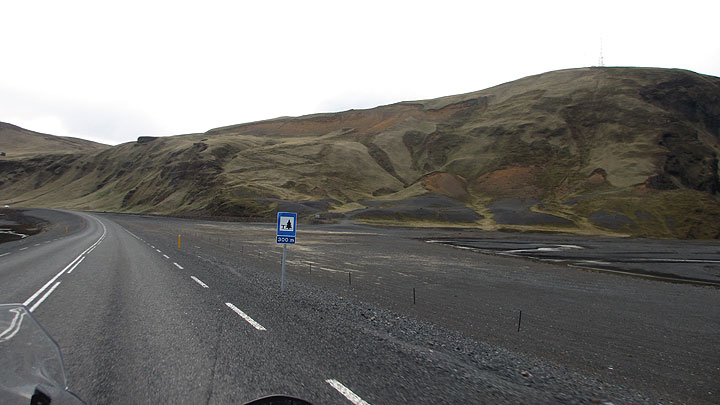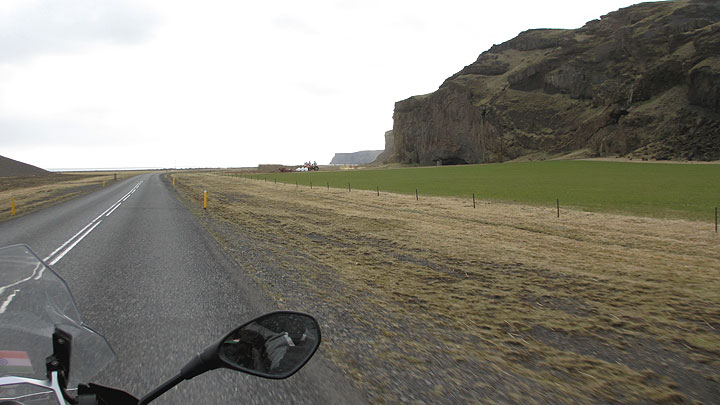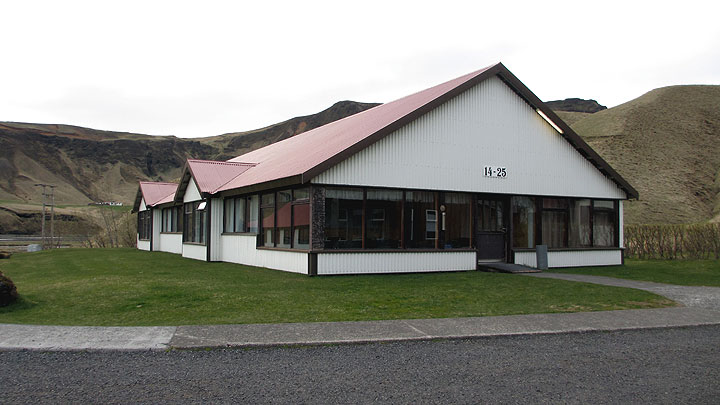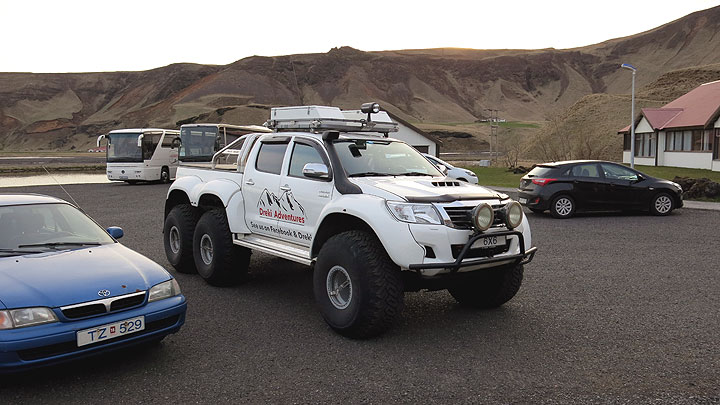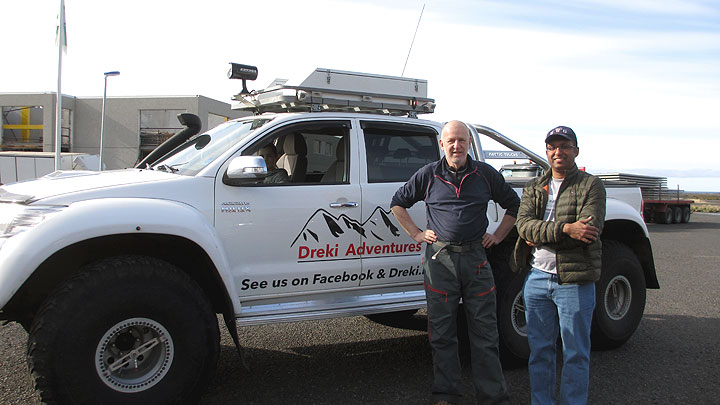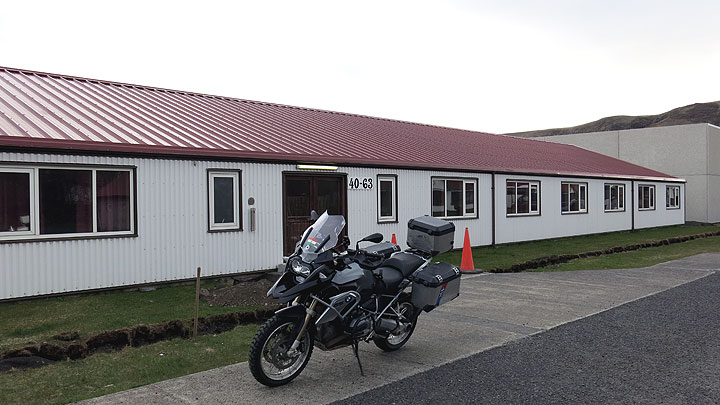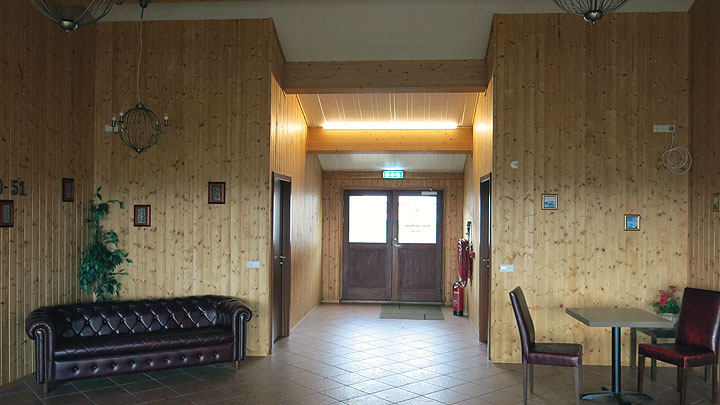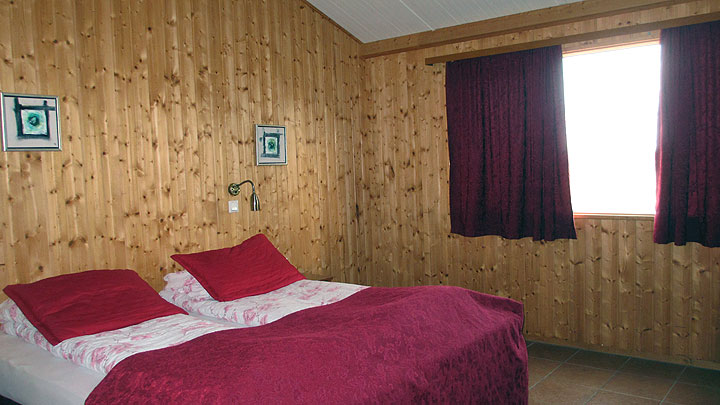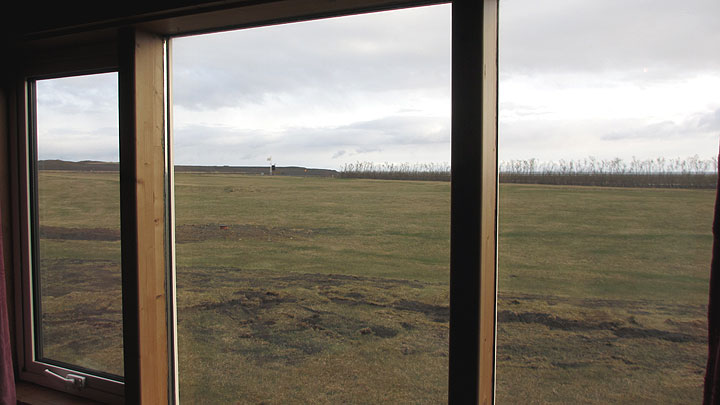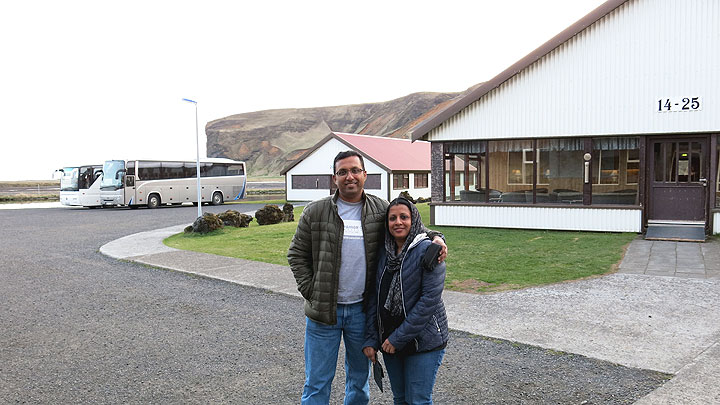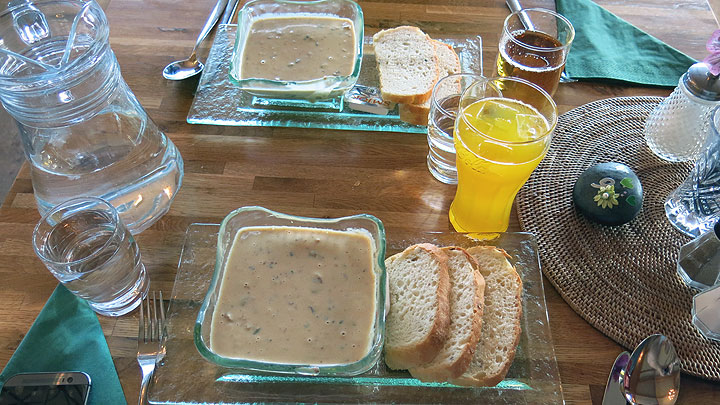 Finally closed the day with some nice seafood dinner at Katla Hofdabrekka Hotel.